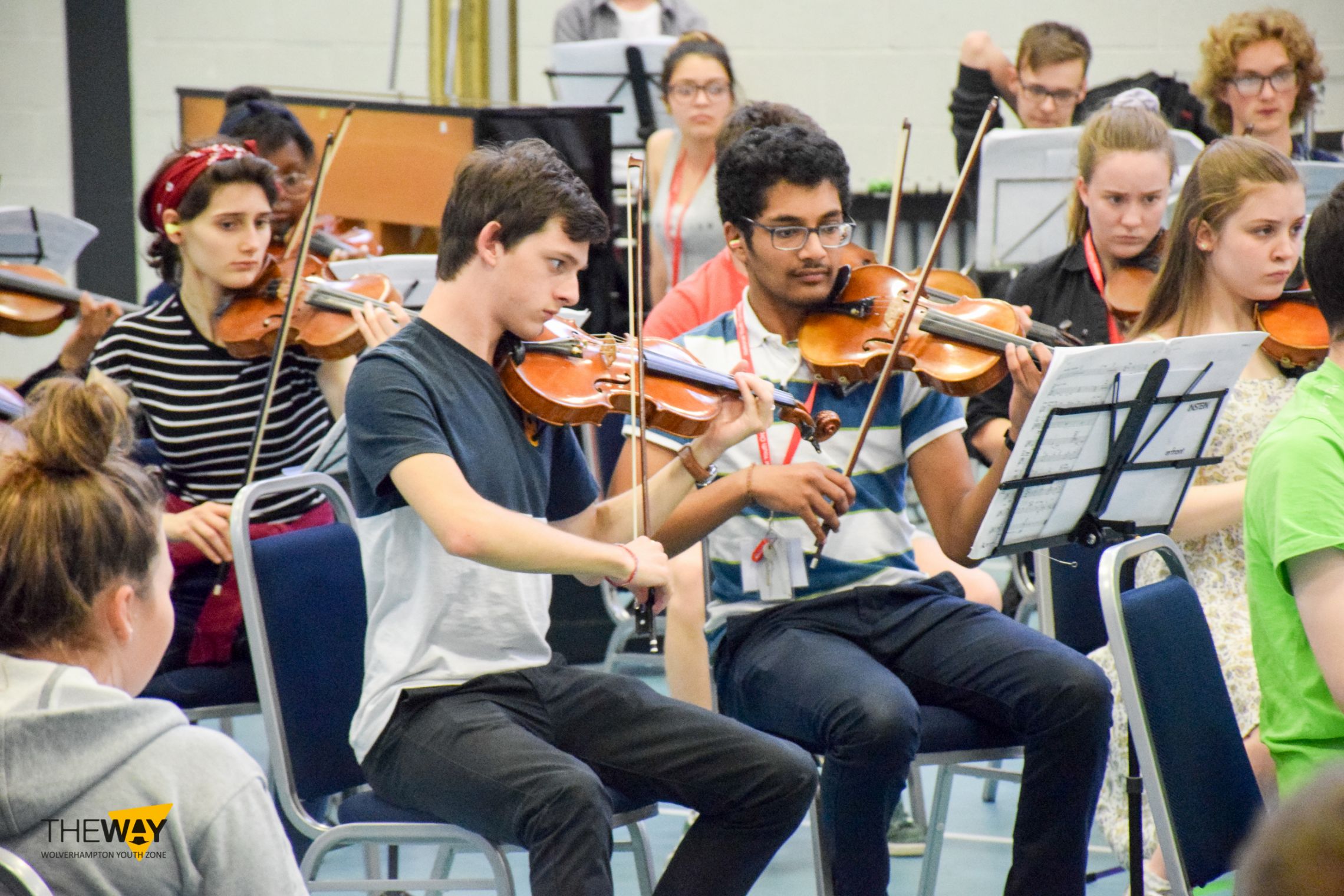 The National Youth Orchestra of Great Britain returned to The Way Wolverhampton Youth Zone on Wednesday 12th July 2017 as part of a a ten-day celebration of exceptional orchestral music-making on a national level.
The National Youth Orchestra performed in front of over 100 young people (13 years old to 19 or up to 25 with a disability).
75 teenage musicians from across the country came together to perform some incredible music. Last year, hundreds of young people at The Way watched the NYO Inspire Orchestra perform Nina Rota's circus-themed La Strada – the score from the Italian film by Federico Fellini:
Beginning with six days of rehearsals focussed on peer learning at the University of Wolverhampton, the musicians – who represent every region in the UK – will then embark on a four-day concert tour of the West Midlands, bringing the excitement of orchestral music to hundreds of their peers in schools, a youth centre and arts centre, many of whom will experience live orchestral music for the first time.
Now in its third year, NYO Inspire Orchestra continues NYO's bold mission to give breakthrough experiences of orchestral music to teenagers everywhere.
During four-day concert tour, the NYO Inspire Orchestra, conducted by Lee Reynolds, will bring to life Bernstein's symphonic suite On the Waterfront, performing at Heartlands Academy, Queensbridge School, Shire Oak Academy, Selly Park Girls School, The Way Youth Zone in Wolverhampton and mac birmingham (the Midlands Arts Centre).
The orchestra will collaborate with teenage actor Brandon from the National Youth Theatre who will perform a new story written by Michael Wickerek inspired by On the Waterfront.