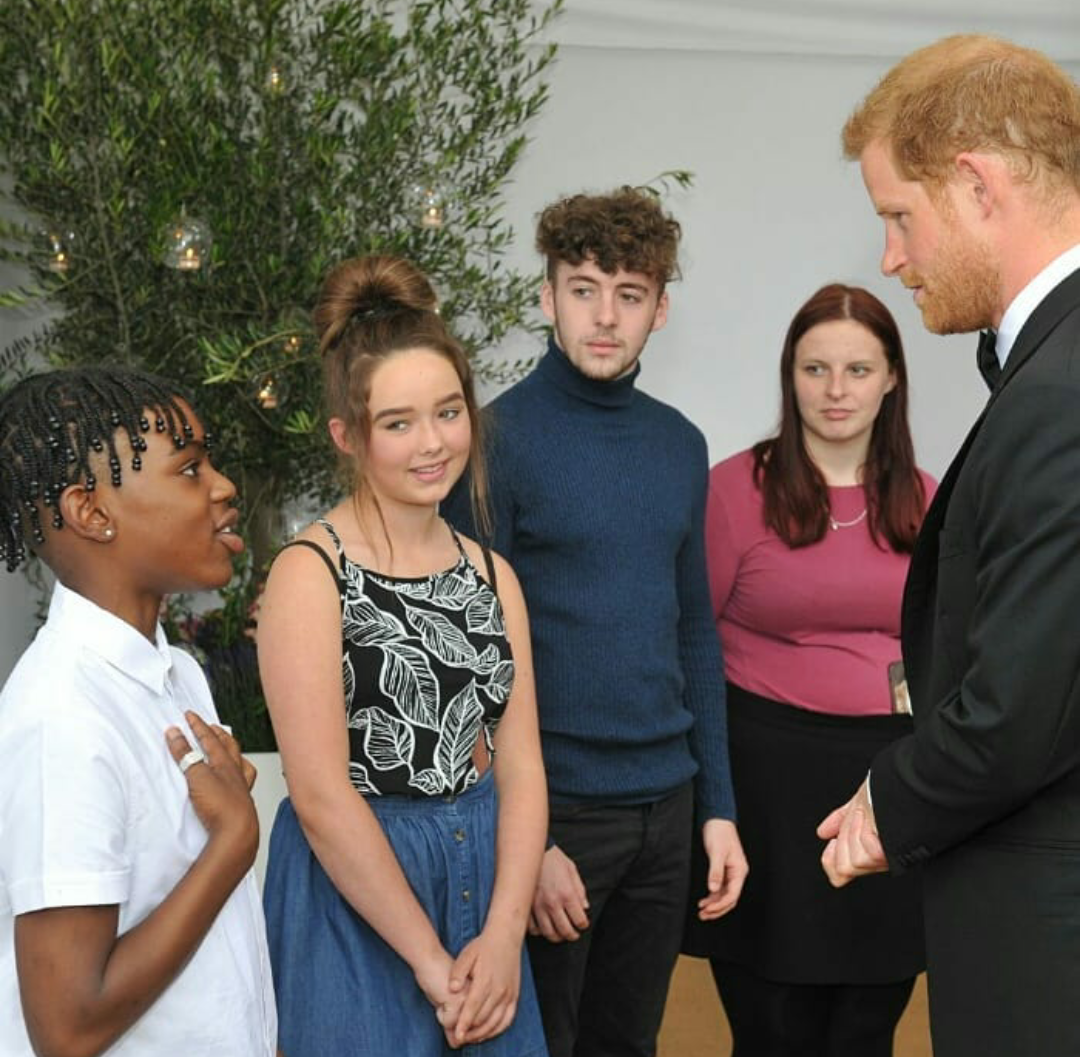 The Way Youth Zone in Wolverhampton were delighted that members of The Way performed at Kensington Palace on Thursday 7th May with HRH Prince Harry in attendance.
They were honoured that HRH Prince Harry, the Duke of Sussex, once again showed incredible support for OnSide Youth Zones and young people from across the network by attending the OnSide Gala Dinner in the gardens of Kensington Palace.
It was 10 years ago that OnSide's founder Bill Holroyd CBE DL, had the dream to give every young person across the country somewhere safe and inspiring to go in their leisure time and last night we celebrated our progress with over 400 supporters.
With 10 Youth Zones serving nearly 40,000 young people a year and with five more Youth Zones set to open in London by 2020, OnSide are on a trajectory to give every young person in the UK somewhere to go, something to do and someone to talk to.
The evening was hosted by the incredibly funny and warm, David Walliams and our remarkable young people took to the stage to sing and tell their story to guests, which demonstrated the difference.Youth Zones have made to their lives.
Performances on the night from The Way Youth Zone included; 12 year old Jahni Dyer, performing his single 'Grateful,' and The Way's Junior Dance Group who performed 'All that Jazz.'
The Way were extremely proud of their young people's performances and a fantastic night was had by all.  Live footage of Prince Harry watching our dancers perform before the show went down a storm on Instagram – with more than 10,000 views already!
Following their performances and the subsequent standing ovations, HRH Prince Harry, gave a rousing speech about how he truly believes Youth Zones can change the lives and aspirations of young people across the country.
HRH, Prince Harry, Duke of Sussex said:
"My visit to Wigan Youth Zone, part of the OnSide network, showed me how well we can do this, on a scale and level of ambition I have never seen before. We saw cooking, arts and crafts, boxing, climbing, and a whole range of sports, all engaging fun activities. Young people told me how much they value having a safe and fun space to go outside of school, where they can make new friends and get help with the things they want help with. What I loved most was how young people owned the Youth Zone, with its fully inclusive culture, empowering and enriching all who come into contact with it. I instantly understood why we need to work towards having OnSide Youth Zones right across the United Kingdom."
The night ended with an incredible performance from legend Rick Astley and our huge thanks go to everyone who showed their support to young people.
A special thank you must go to HRH Prince Harry, David Walliams and Rick Astley for such a truly memorable evening.