Arts & Crafts
The art room offers a space for young people to design, learn and create. We believe in imagination and individuality and our highly skilled youth workers are on hand to both support in new ventures and teach new skills.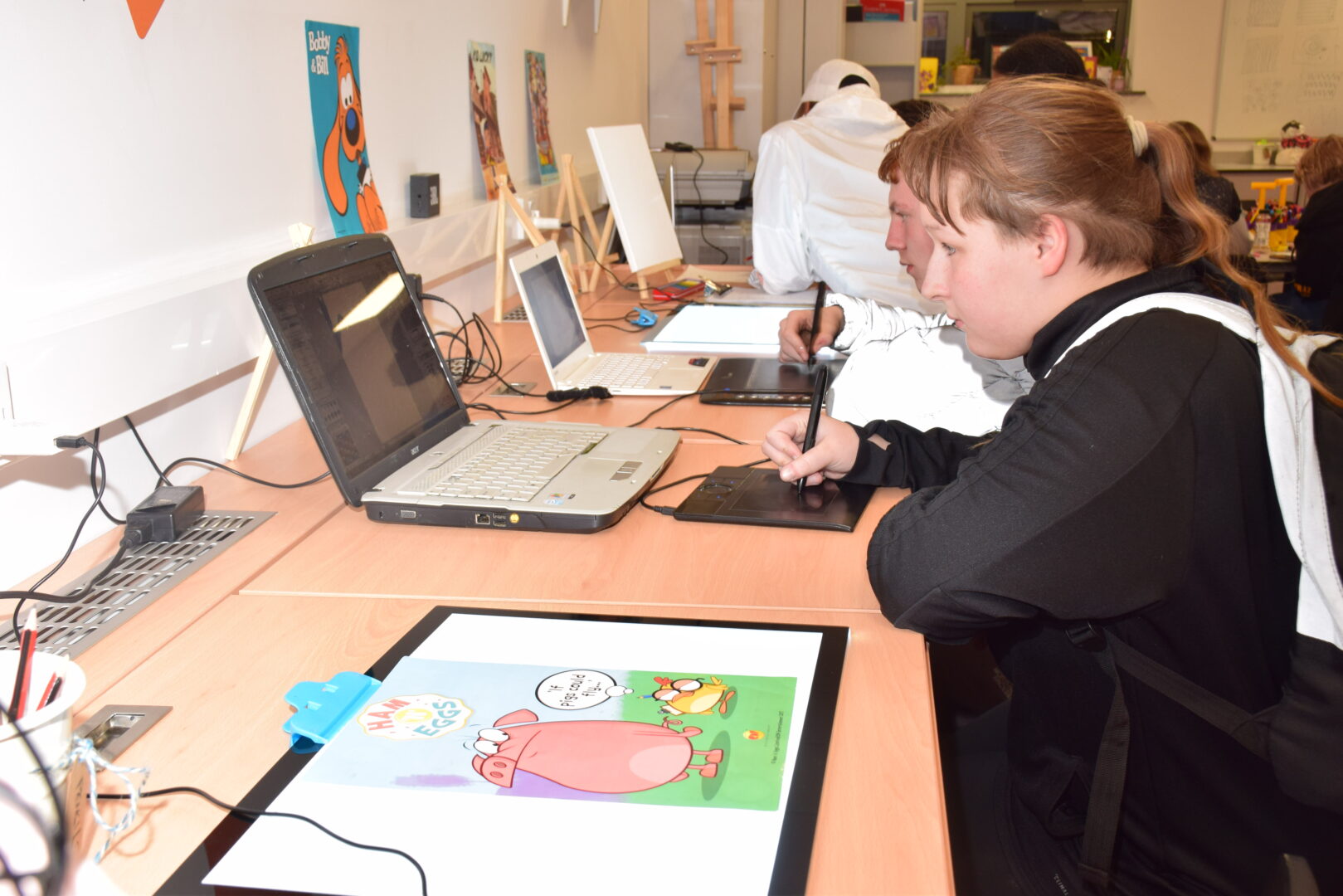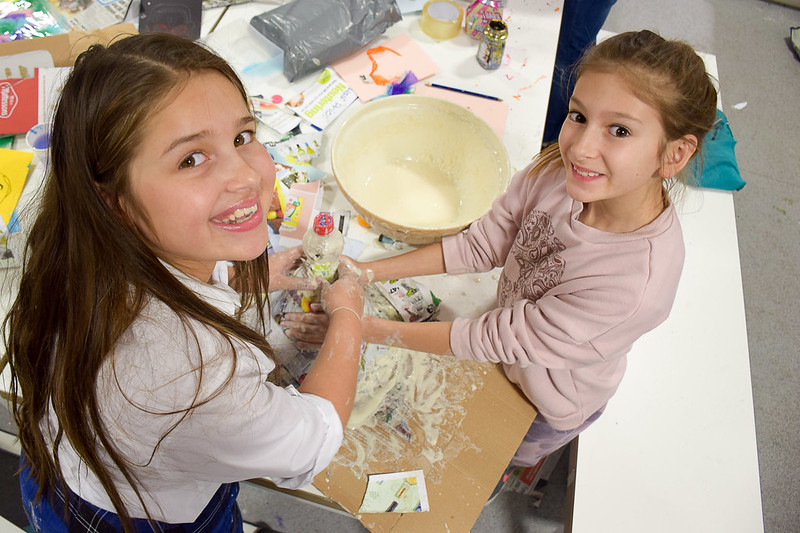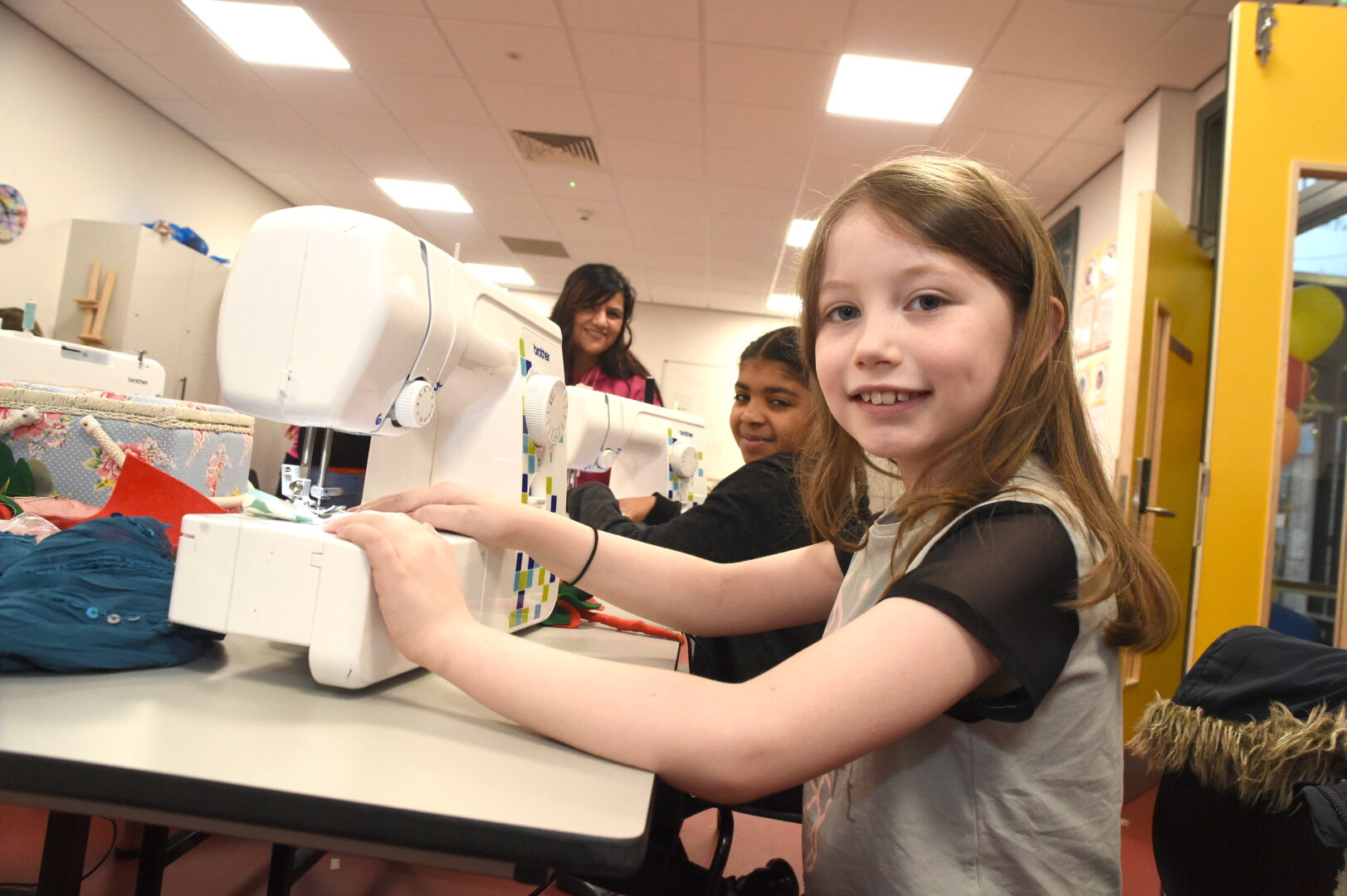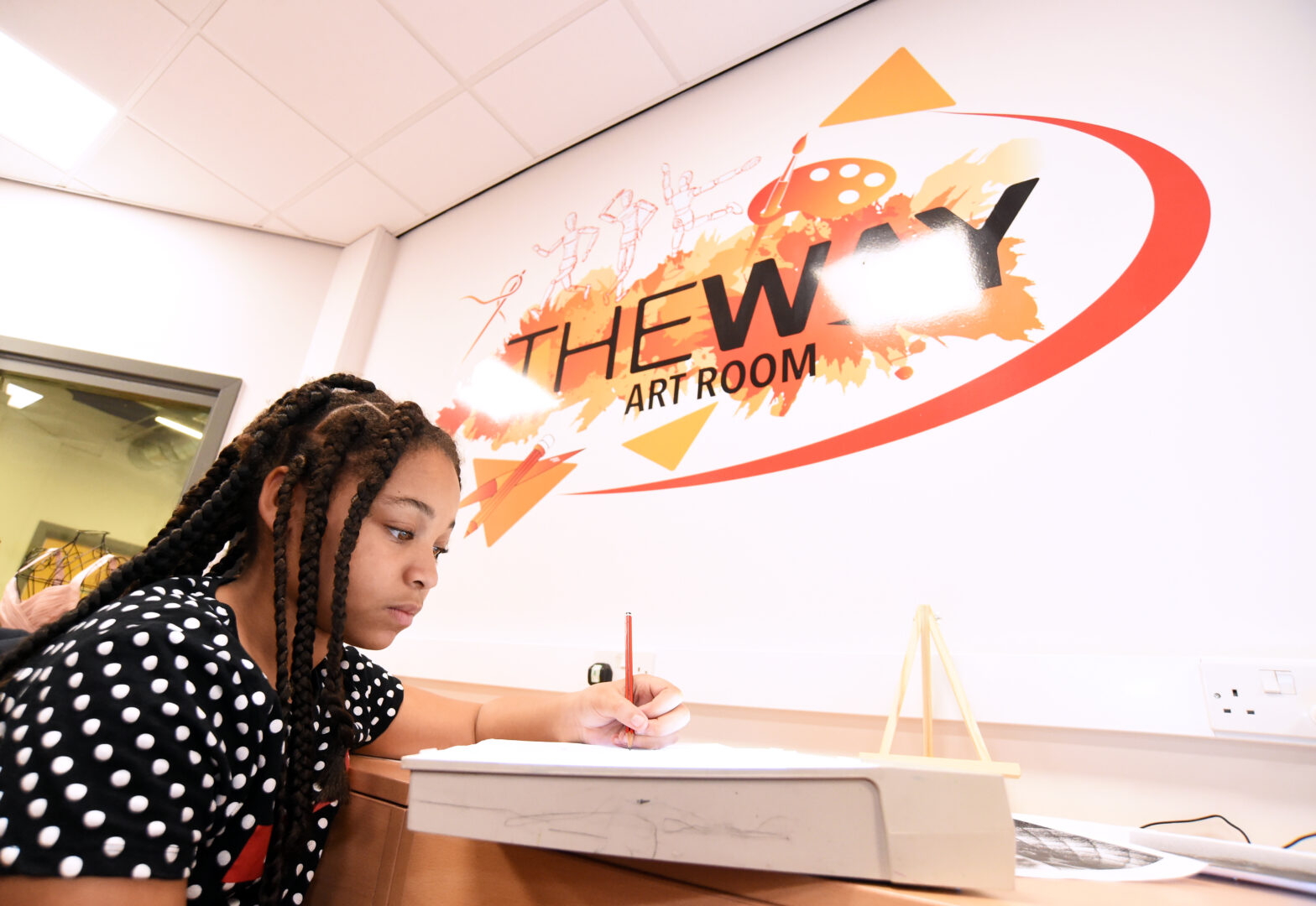 What do we offer?
Our art room has been built for multi use from our dedicated sewing & textiles area to our digital art area and our fully accessible potters wheel.
Art Room Programme
As well as drop in sessions we also do art projects that last over 4 -6 weeks where we focus on a particular art form such as; digital art, photography, creative writing and sculptures.
Potters Wheel & Kiln
We are lucky enough to have a fully accessible Potters wheel & kiln on site and offer book in slots for young people to make their own pots, plates and sculptures.
Accreditations
We offer Arts Award up to Silver in the art room and can also support young people completing their children's university. For more information on accreditations visit our learning page