Welcome to  Boxing Club at The Way Youth Zone.
Our Boxing Club is a great way for young people to enjoy boxing in a safe environment. It's a brilliant way to keep fit and it's loads of fun.
At The Way Youth Zone you'll have access to our state of the art gym, massive sports hall and our Multi Use Games Area to help your training. Membership at The Way gives you access to over 20 additional activities every night too.
There's so much going on within our Boxing  for both  8-12 year olds and 13-19 year olds (or up to 25 for those with a disability) in learning fundamental skills and how to keep fit. See what we do below…
You need to be a member of The Way Wolverhampton Youth Zone to take part in our Boxing Sessions. You'll also have to fill in a Club Membership Form – you can download that now, print it out and hand it in next time you're in The Way.
THE WAY BOXING
Designed for our Junior Club, our boxing academy is a great way to for young people to learn about the fundamentals in a non-contact environment.
Young people will learn about posture, lateral movement, defence, body movement and fitness.
The course has 6 modules and each module takes about 8 weeks.
At the end of each module, an England Boxing Qualified Coach will carry out an assessment. At the end of each stage, members will receive a fancy certificate as long as they reach the required level of skill, attendance, attitude and effort. It's really important that members who join the Boxing Academy are committed to it.
SENIOR BOXING
Designed or out Senior members, our Senior Boxing sessions is for young people serious about boxing.
If our coaches think you're ready, we'll enter you in tournaments and competitions across the Midlands.
You'll need to committed and work really hard. Don't let that put you off though, it'll still be loads of fun.
If you want to take your boxing a bit further have a chat to one of our coaches.
TRY BOXING
Never put your hands in a boxing gloves before? Just want to give it a try? From 6pm every weeknight you can pop in and have a go.
You must be a member of The Way Youth Zone to take part in Boxing sessions.
For young people 8-12 years old, we have boxing sessions from 6pm on Tuesday and Thursday.
For young people 13-19 years old (or up to 25 with a disability), we have boxing sessions from 6pm on Monday, Wednesday and Friday.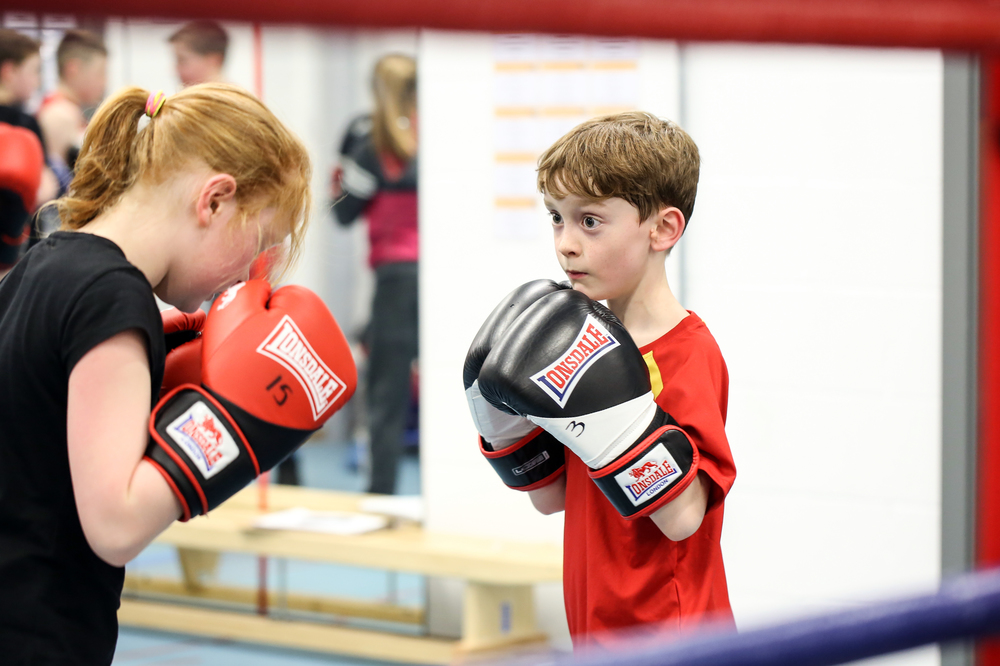 WHY THE WAY

""It has been amazing to see my daughter out grow her fears and get involved more with other children of all ages and disabilities. I am, as she is, so pleased that Wolverhampton has a place where all children can be themselves and do activities that they enjoy…""

Kerryann Michaels, Mum
WHY THE WAY

""Had a fab evening at The Way, Wolverhamptons new youth zone. Great facilities. Lovely staff. Signed both the boys up as members and have had to drag them both away after 3 hours even though none of us have been home for tea yet!""

Lisa Kingsley, Facebook Review
WHY THE WAY

"Absolutely fantastic place. I used to love my youth club days (many years ago!) And never thought my three girls would get the opportunity to experience anything like it. The facilities are amazing, as are the youth workers and volunteers, you all do a brilliant job!"

Alison on Facebook
WHY THE WAY

"Fantastic activities and even better staff and volunteers. My daughters, nieces and all their friends love the place - so fortunate to have such a high quality facility in the City"

Darren on Facebook
WHY THE WAY

"Lots of awesome activities for the kids wearing mine out like a treat. A safe pace to meet friends and hang out in with state of the art facilities."

Samantha on Facebook
WHY THE WAY

"Great new centre for youngsters to hang out and have some fun. Football, pool tables, boxing, gym, hair and beauty, sports hall and café and more!"

Richard on Google Reviews