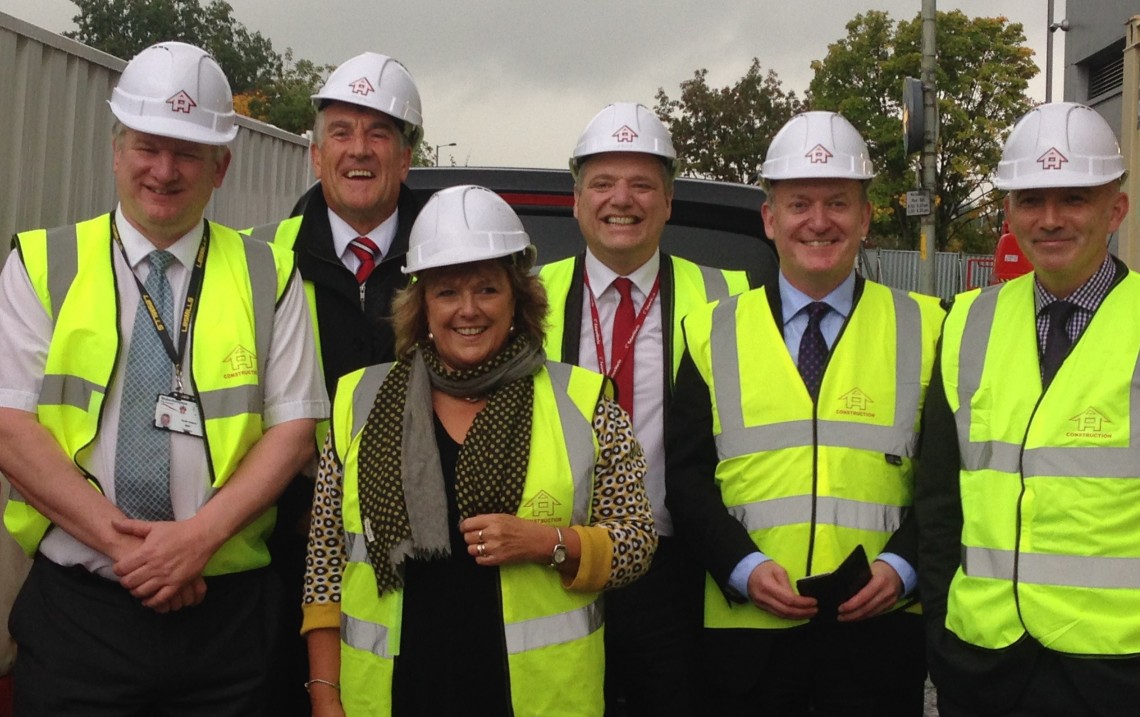 We were thrilled to host a site tour of The Way Youth Zone this afternoon for representatives from the City of Wolverhampton Council.
Managing Director Keith Ireland, Strategic Director Tim Johnson, Director of Governance Kevin O'Keefe, Director of Finance Mark Taylor, Director of Education Julien Kramer and Strategic Director for People Linda Sanders were all given a unique tour of our developing Youth Zone by The Way's Alice Davey and Philippa Gregory.
The building is looking incredible, with final touches now well underway – doors are being fitted; painting is almost finished; the radio booth is being fitted out and interior equipment is being delivered by the day with the netball posts and football goals the latest to arrive.
Take a look at our latest construction photos.
Interest in The Way is growing and we will be inviting special guests to a range of soft openings later this year – stay tuned for all the details.