Jamie Oliver's Ministry of Food at The Way
[column width="1/1″ last="true" title="" title_type="single" animation="none" implicit="true"]
Teenagers from Wolverhampton can get essential life skills at The Way Youth Zone with the help of Jamie Oliver's Ministry of Food.
Ministry of Food is a practical and hands-on community-based cooking programme that teaches young people how to cook from scratch. All classes use Jamie Oliver recipes and resources, specifically developed with nutrition and balance in mind, and aim to build an individual's confidence to cook good, affordable, nutritious meals for themselves and their families.
Emma Shippey, Girls and Health Coordinator, went on an intensive training course to run the programme at The Way:
"The idea is we're going to teach teenagers 10 Jamie Oliver recipes that will give them the skills they need to be able to produce healthy food from scratch. It's a brilliant scheme and I've taken so much from it. I'm eating healthier and feel so much better too."
According to official statistics, 41.8% of 10 & 11 year olds in Wolverhampton are obese. Based on a recent health survey undertaken with young people at The Way, 32% believed they were overweight. 83% of the young people asked said they don't eat 5 portions of veg every day.
Ministry of Food at The Way Youth Zone will get teenagers cooking and give them essential life skills they need to live longer and healthier. They'll learn a bit about the food they're eating, where it comes from and how it affects their bodies. Young people will gain confidence and skills in the kitchen that can help them find work.
Ministry of Food will be delivered at Onside Youth Zones across the country.
[/column]
[divider type="1″]
[/divider]
[column width="1/4″ title="" title_type="single" animation="none" implicit="true"]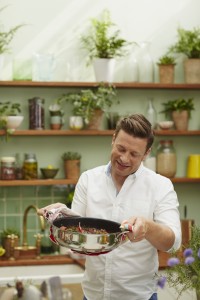 [/column]
[column width="3/4″ last="true" title="" title_type="single" animation="from-right" implicit="true"]
[contact-form-7 404 "Not Found"]
[/column]