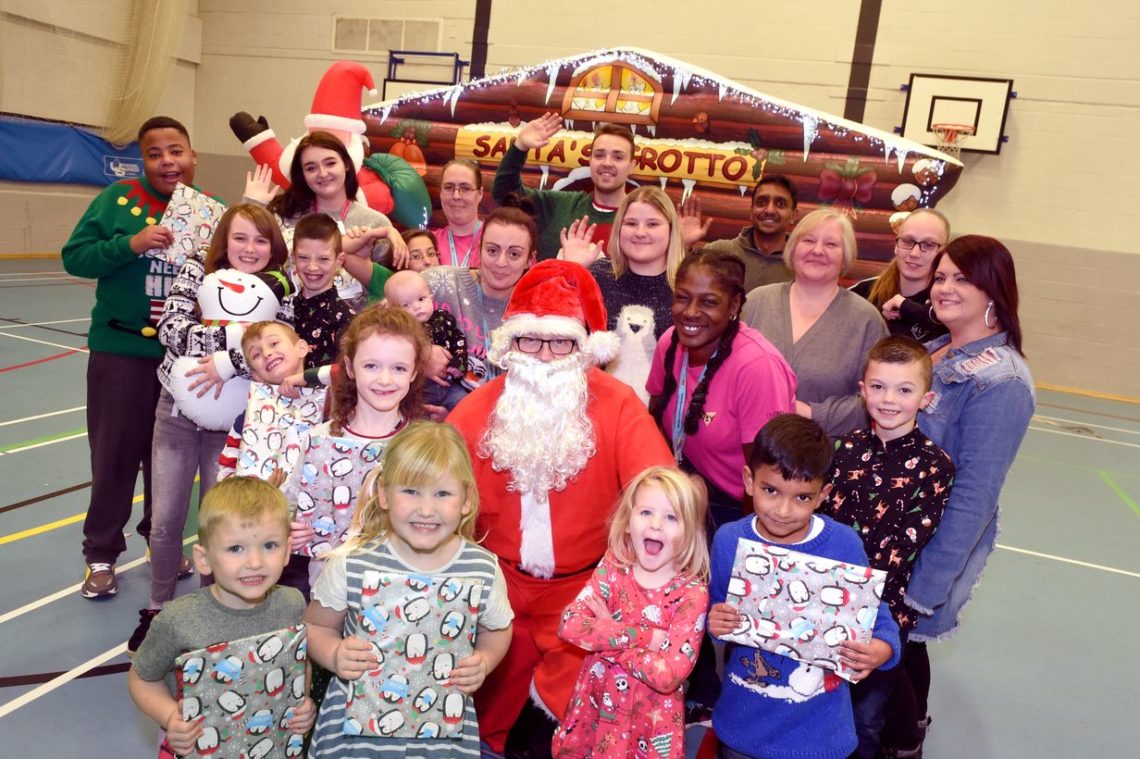 Last Sunday The Way Youth Zone in Wolverhampton hosted their very first Winter Wonderland event for their Family and Ability session – which takes place every Sunday afternoon.
300 people and their families turned up to the event, all in great festive cheer with their best Christmas outfits on. Festivities included; an opportunity to see Santa in his grotto and receive a present, musical statues, pass the parcel, Christmas cookie decorating, an inflatable giant dart board, Christmas dinner for £1 and more!
A Christmas raffle was also drawn on the day with several prizes up for grabs – including donated prizes from The Grand Theatre, The Works, Home Living and The Entertainer in Wolverhampton. The Way would like to thank them for their generous donations.
Suzanne Huynh, Communications Lead said: "We were delighted that so many families came along to our Winter Wonderland event on Sunday! Our Sunday Family and Ability sessions are for all ages and are a great opportunity for families to take part in activities here at The Way, explore our wonderful facilities we have to offer and make new friends. We decided to put on the Winter Wonderland event this year to celebrate Christmas and an opportunity for those to come and see Santa and join in the festivities at an affordable price. We welcomed all members of the community including families from the City of Sanctuary, which is a local charity providing support to refugee families in the city."
After a successful Winter Wonderland, The Way are hoping to host more of these events in the near future.