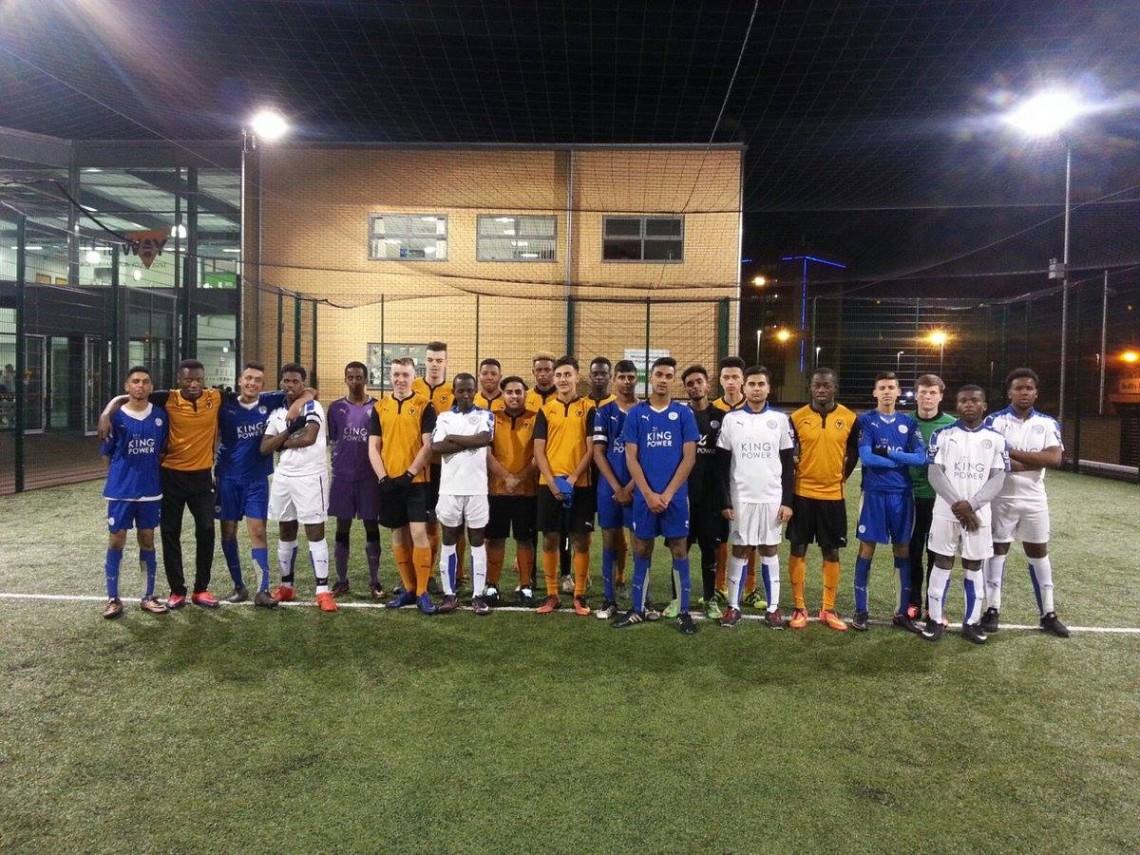 On Saturday 5th November, The Way Youth Zone hosted a Wolves team and two teams from Leicster City – all teams selected from each clubs Premier League Kicks project. In addition, a team from The Way Youth Zone was selected to compete against both Wolves and Leicester.
The evening was set up, with all teams playing each other once and a league format, deciding who would constest the final.
After a number of pulsating games, the final was constested between Wolves Kicks and Lecister City Blue.
The final standings were: Wolves Kicks won the tournament, Leicester City (Blue team came runners up), Leicester City (White team came 3rd) and The Way Youth Zone came in 4th position.
The evening also saw the Lecister City young people enjoy the experience of getting involved with various activities across The Way Youth Zone and interacting with Youth Zone members and staff.