Meet Karol
"I have autism and I get a lot of social anxiety. I didn't really leave the house unless I had to and I didn't really have a lot of friends in Wolverhampton either. I was just lonely and depressed, I guess. I just thought "give it a go" and I've tried to be a bit more social doing more stuff outside of the house."

How did you feel when you first started?
"I was really scared and nervous because there was loads of new people, it was a new place and when I first came in, I was struggling to get my sentences out. Everyone was really nice though which helped a lot."

You were at University at the time, away from home and didn't really know anybody. How do you feel now that you've been here with us a while?
I feel more comfortable here. Each day, I just really can't wait to come here and climb and stuff. I can be myself as well. I do a lot less masking, which is a big deal for me. Because I tend to do that to hide my autism. It's all got a lot easier.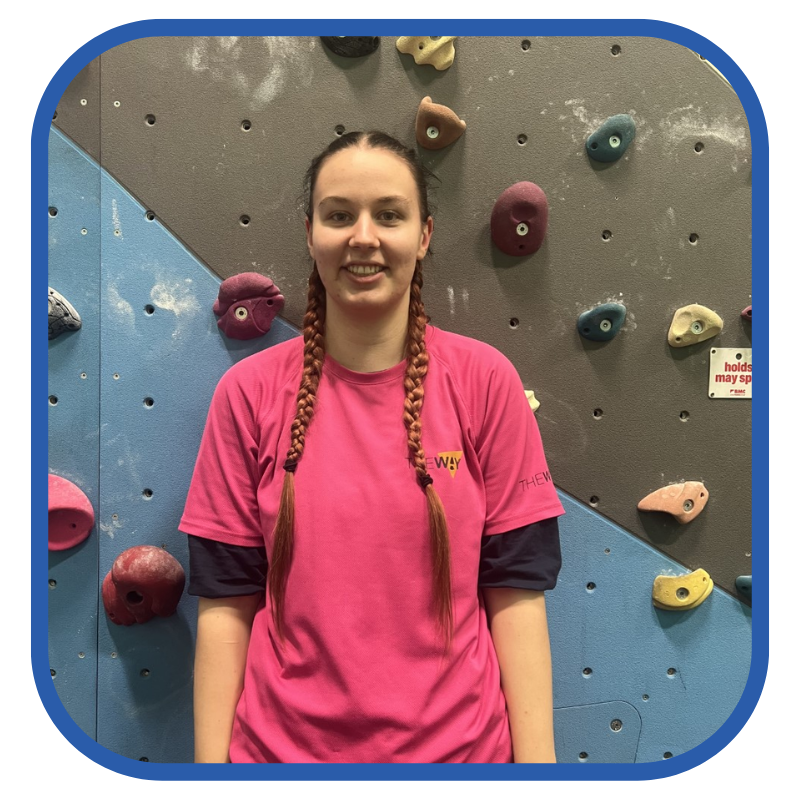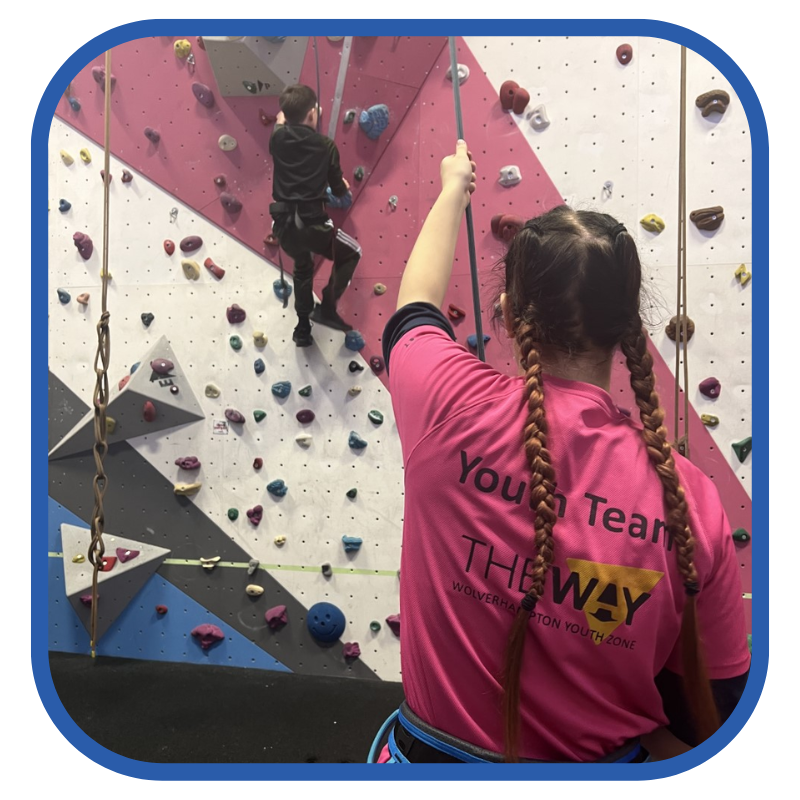 Were there any challenges you've overcome or problems you've solved thanks to coming to the youth zone, and how has it helped?
Talking to the staff here has really helped with my mental health problems and my self esteem as well. Everyone's really nice and they take their time with me and care about me and it makes me feel like really safe and comfortable.

What do you like about attending the Youth Zone and what kind of activities do you enjoy?
I'm usually in the art room, and I make origami or I go to the climbing room. I really love climbing. I really enjoy doing origami in the art room, because I like one particular thing and I know it so well, and I don't want to have to think about it. It's just kind of quite calming and soothing. With climbing, I have to think about where I'm like putting my hands and my feet so I can't like really think about anything else. So everything else just kind of stops existing, which is nice.

How was attending the Youth Zone changed you?
I think I'm a bit more confident and I feel a bit more okay, taking care of my mental health and feel a bit less selfish about that. I'm not masking and not trying to hide my autism as much and I think I don't do it as much outside of the Youth Zone either now.