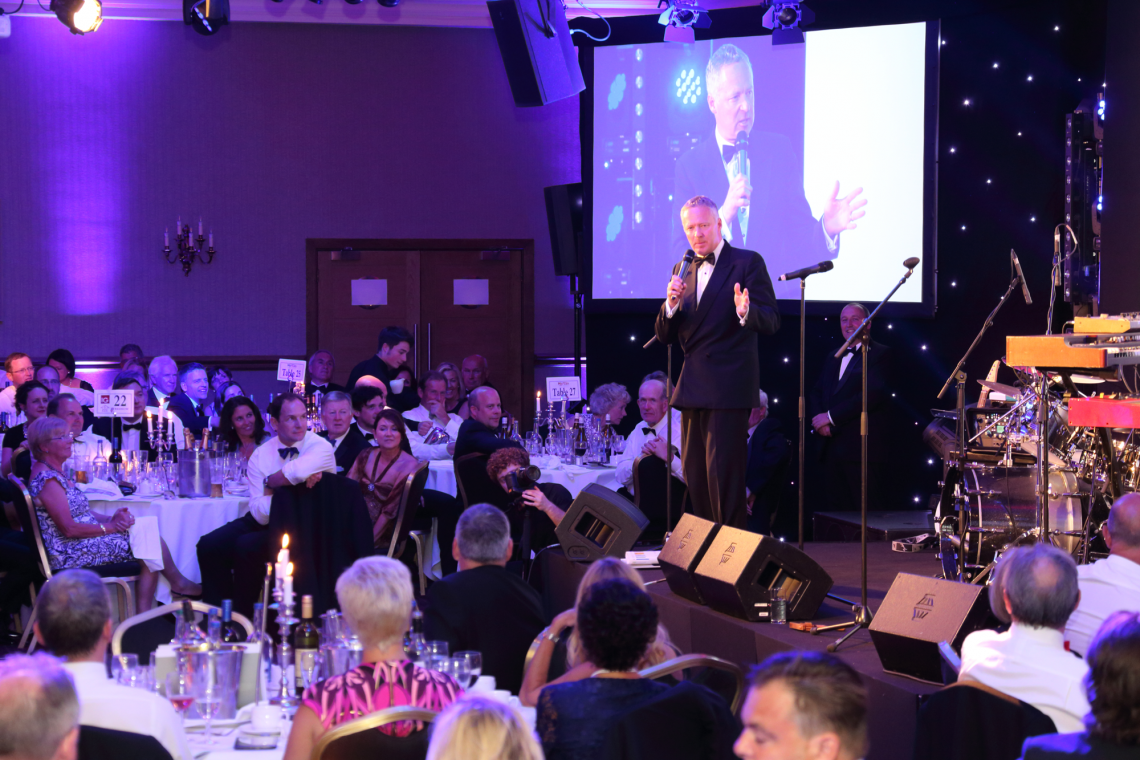 Steve Morgan hosted The Morgan Foundation's fifth charity Golf Day and Gala Dinner at Carden Park on June 10th. The biannual event raised an incredible £420,000 for a mentoring project at this year's nominated charity – The Way Wolverhampton Youth Zone. Part of the Onside Youth Zone network, The Way provides an inspiring, safe and affordable place for young people to spend their leisure time.
The Gala Dinner attended by over 250 saw entertainment by Rory Bremner who is patron of the ADHD Foundation, one of the projects supported by The Morgan Foundation. Bremner had the guests in stitches with his fast paced impressions and his unique brand of satire. The Voice finalist, Sasha Simone provided the music and the evening was topped off with rock legend royalty, The Rick Parfitt Junior Band.
Steve Morgan OBE, Chairman of the Morgan Foundation, (founder and Chairman of Redrow plc, Chairman of the Bridgemere Group of Companies and owner of Wolverhampton Wanderers FC.) said;
"The funds raised this year will go towards The Way Youth Zone's mentoring project, where trained staff help young people, often from disadvantaged and dysfunctional backgrounds, to find a way forward with their lives.

"The Morgan Foundation's aim is to 'make a difference' and I would like to thank all of our golf teams and gala dinner guests for playing their part and helping to make this project a reality."
Impressionist Rory Bremner added,
"The UK needs more people like Steve Morgan, the outstanding philanthropy that The Morgan Foundation is doing makes a real difference in the heart of some of our most deprived communities. The Way Youth Zone provides a much needed safe place for young people in some of the toughest communities and I am proud to have played a very small part in the proceedings tonight."
We couldn't have raised this money without the help of Kya and her Mum Lisa; they both gave an incredible speech about The Way. They even met Rory Bremner afterwards.
Young people from The Way Youth Zone also performed at the event. Here's our contemporary dance group.
Our Cheerleaders performed next.
Danielle performed an awesome street dance.
And finally our singers were incredible.
We'd like to thank the whole team at The Morgan Foundation and at Carden Park for organising such an incredible event. We want to congratulate Steve Morgan on his Royal Honour too.