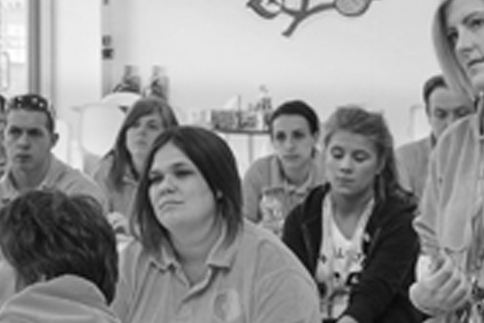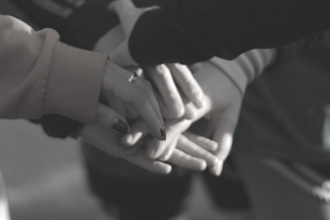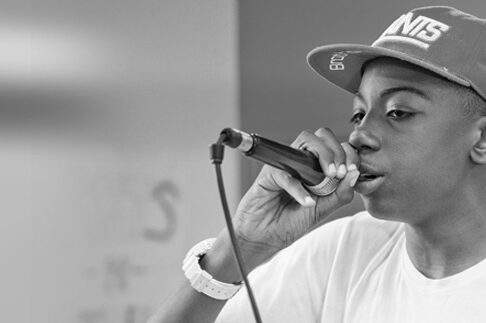 INTRODUCTION
This policy applies to all staff, including senior managers, the board of trustees, paid employees, freelance and agency workers, volunteers, placement students, parents/carers and support workers or anyone working on behalf of The Way Wolverhampton Youth Zone.

The Way Wolverhampton Youth Zone works with children and young people from the age of 8 to19 years (upto the age of 25 years for young people with disabilities). The Way Wolverhampton Youth Zone believes that a child or young person should never experience abuse of any kind. We have a responsibility to promote the welfare of all children and young people and to keep them safe. We are committed to practice in a way that protects them.

PRINCIPLES
The Way Wolverhampton Youth Zone takes its responsibility to protect and safeguard the welfare of the children, young people and vulnerable adults entrusted to its care, seriously.As part of the ethos of The Way Youth Zone the staff and Board are committed to:

•Encouraging and supporting parents/carers alongside working together in partnership with them.
•Listening to, relating effectively with, and valuing each individual child, young person or vulnerable adult in our care.
•Ensuring that all staff are appropriately trained and supported.We recognise that some children, young people and vulnerable adults today are the victims of neglect and/or abuse and that staff of The Way Youth Zone, by their knowledge and day-to-day contact with these individuals are well placed to identify such abuse and to offer support to those in need.

LEGAL FRAMEWORK
This policy has been drawn up based on law and guidance that seeks to protect children, namely:
•Children Act 1989
•United Convention of the Rights of the Child 1991
#•Data Protection Act 1998
•Human Rights Act 1998
•Sexual Offences Act 2003
•Children Act 2004
•Safeguarding Vulnerable Groups Act 2006
•Protection of Freedoms Act 2012
•Children and Families Act 2014
•Special educational needs and disability (SEND) code of practice: 0 to 25 years –Statutory guidance for organisations which work with and support children and young people who have special educational needs or disabilities; HM Government 2014
•Information sharing: Advice for practitioners providing safeguardingservices to children, young people, parents and carers; HM Government 2015
•Working together to safeguard children: a guide to inter-agency working to safeguard and promote the welfare of children; HM Government 2015

This policy should be read alongside the Safeguarding Handbook which provides detailed information in relation to The Way Wolverhampton Youth Zone's Safeguarding process as well as outlining the types of abuse as detailed by Wolverhampton Safeguarding Children's Board (WSCB).Other policies and procedures which should be read and be used in conjunction with this policy are:

•Anti-harassment and Bullying Policy
•Behaviour Management Policy
•Data Protection Policy
•Drugs, alcohol and substance abuse policy
•Equality and Diversity Policy
•Health and Safety Policy
•Medication Policy
•Offsite activities and emergency procedure
•Performance Management and Appraisals Policy
•Probation and Trial Periods Policy
•Recruitment and Selection Policy
•Risk Management Policy
•Social Media Policy
•Supervision and Performance Policy
•Training and Development Policy
•Whistle Blowing Policy

SAFEGUARDING PROCEDURE
All action taken is in line with the Wolverhampton Safeguarding Children's Board (WSCB) procedures.
As part of this policy, The Way Wolverhampton Youth Zone, will notemploy any of it's young person members until they have not been an active member for a period of two years.The procedure for responding to suspicions, allegations or evidence of abuse, including those made against members of staff is set out below. Any member of staff who receives a disclosure of abuse or suspects that abuse may have occurred must reportit as soon as possible to the Designated Safeguarding Officer (DSO), deputy DSOs and complete a Cause for Concern form.

If the DSO or deputy DSO are not on site, then the member of staff must not delay passing on the information. The cause for concernmust be discussed with the duty manager and appropriate action be decided upon. The DSO or deputy DSO must be notified immediately if a child or young person is in immediate danger of serious harm after the police have been called. The Board Safeguarding Lead must also be notified as soon as it is practical but no later than within 24 hours of the incident occurring. If the child or young person is not in immediate danger and a call is being placed to Children's Social Care or the Out of Hours team, the DSO or deputy DSO should be called for support as required as well as to provide an update at the earliest possible convenience.If the suspicions in any way involve the DSO, then the report should be made in the first instance to the Chief Executive Officer (CEO) and the Board Safeguarding Lead; if they in anyway involve the deputy DSOs the DSO should be notified. Should the alleged perpetrator of abuse be a member of staff, the DSO will consult in line with WSCB guidelines as well as The Way Wolverhampton Youth Zone's disciplinary policy.

Any allegations made that involve a staff or board member will include consultation with the Local Authority Designated Officer (LADO) for Wolverhampton.Occasionally there may be differences of professional opinion, however, members of staff have a responsibility to challenge when it is believed that colleagues or other agencies are failing to recognise child maltreatment and/or their response leaves children at risk of significant harm. Where such disagreements arisebetween practitioners in the same agency, they should be reported to the CEO in the first instance as well as the Board Safeguarding Lead. It may also be necessary to contact the LADO for Wolverhampton.It is, of course, the right of any individual as acitizen to make direct referrals to the local social services department or the police. However, we strongly advise members of staff to use the guidelines contained in this policy.

THE ROLE OF THE DESIGNATED SAFEGUARDING OFFICER
The DSO shall ensure that they are fully conversant with the WSCB's Child Protection Procedures and will coordinate action on abuse within The Way Wolverhampton Youth Zone, ensuring that all staff are trained appropriately, as directed by their line manager, and are aware of their own responsibility in relation to safeguarding.The DSO is responsible for ensuring the referral of individual cases of suspected abuse to the Children's Social Care. This will involve liaising with the Children's Social Care department as well as other agencies on these and other issues relating to safeguarding. This will be undertaken via the MASH team (Multi Agency Safeguarding Hub) 01902555392 or MASH@wolverhampton.gcsx.gov.uk

The DSO has responsibility for organising training on all aspects of safeguarding within The Way Wolverhampton Youth Zone and to act as a point of reference onsafeguarding issues for all staff and board members.The DSO will also be responsible for appropriate and required contact with the LADO for Wolverhampton, unless it is deemed not appropriate by the CEO and Board Safeguarding Lead. Should this be the case the CEO and Board Safeguarding Lead would assume this responsibility.The DSO is responsible for updating both the CEO and the Board Safeguarding Lead as outlined in section 5The Role of The Way Youth Zone Board.

WORKING WITH OTHER AGENCIES
The Way Wolverhampton Youth Zone recognises that it is an agent of referral and not of investigation. It fully accepts that the investigation of child abuse is the responsibility of the Children's Social Services department and the police and will do everything possible to support and assist them in theirtask.We will endeavour to build relationships with other agencies so that understanding, trust and confidence can be built which will help to secure effective co-operation in cases of actual or suspected abuse.We will request access to information on Disclosure and Barring Service (DBS) checks for all third-party agency and support workers not directly engaged by The Way Wolverhampton Youth Zone.

Information will be sent to the agency outlining the standards we expect of workers, and requesting recent DBS information for any staff they send to The Way Youth Zone, so that only appropriate staff are sent to work with our members. All third-party workers must sign in at reception and wear their ID badge from their agency, as well as a temporary ID badge from The Way Wolverhampton Youth Zone. If there is a disagreement between agencies, such as differing views about whether certain behaviour constitutes maltreatment, or whether circumstances warrant a child protection response, The Way Wolverhampton Youth Zone will follow WSCB's Escalation Procedure.

THE ROLE OF THE WAY YOUTH ZONE BOARD
The Way Wolverhampton Youth Zone Board will approve changes to safeguarding policies and be kept fully informed of anyincidents/cases which require Board intervention, in the interests of protecting members, staff, visitors or The Way Wolverhampton Youth Zone's safety or reputation. The DSO must establish and ensure a monthly meeting is held with the Board Safeguarding Lead to report on the month's safeguarding matters.

The DSO will make the Board Safeguarding Lead aware of any serious disclosures as soon as possible but no later than within 24 hours of them occurring.The DSO will ensure that safeguarding is a standing item on the agenda within board meetings as well as produce a detailed annual report of safeguarding matters.