Sarah's Volunteered over 1500 hours at The Way Wolverhampton Youth Zone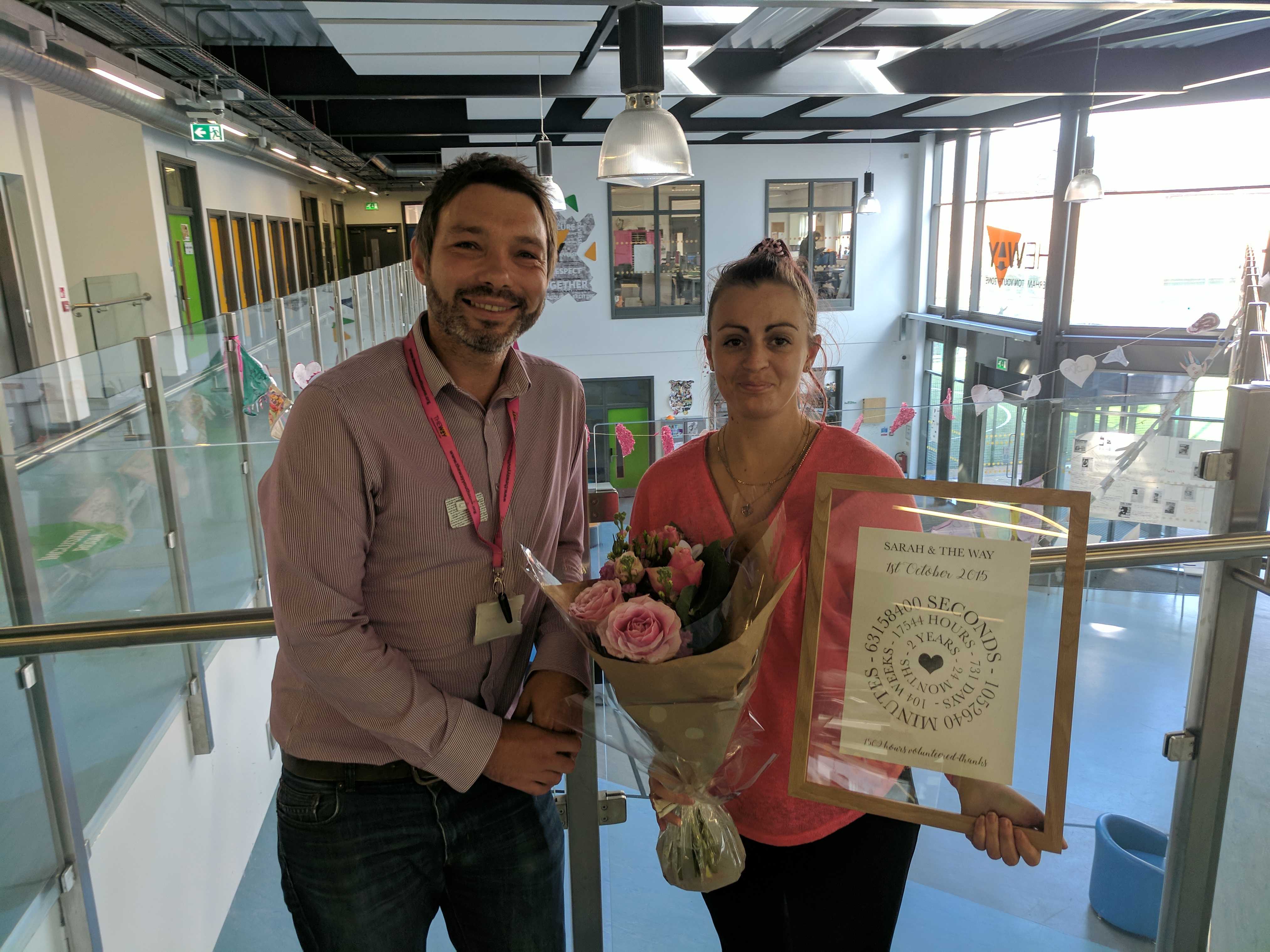 [column width="1/1″ last="true" title="" title_type="single" animation="none" implicit="true"]
Sarah Cornaby form Wolverhampton has donated over 1509 hours to The Way Wolverhampton Youth Zone.
Andrew Walker, Volunteer Manager at The Way said: "On average, a volunteer at The Way donates about 102 hours of their time over two years. Sarah has donated over 10 times this amount, which just goes on to show her incredible level of commitment.

Volunteering is a brilliant way to meet new people, develop new skills and give something back to your local community. At The Way we value the fantastic work our volunteers undertake for us – we really couldn't do it without them!"
The Way Wolverhampton Youth Zone is supported by over 126 volunteers who help throughout the organisation. Collectively, volunteers have saved The Way over £50,000 and have supported over 3,000 young people. Last year, The Way's volunteer team won the prestigious Wolverhampton Volunteering Award.
The Way Wolverhampton Youth Zone team presented Sarah with flowers and a commemorative piece of artwork celebrating her two years of volunteering with the charity.
Sarah Cornaby, volunteer at The Way said: "I can't thank Andrew Walker and rest of the team at The Way Wolverhampton Youth Zone enough for the amount of support they have given me throughout my time volunteering. I would push anyone to volunteer, it's genuinely been the most rewarding and the best time of my life. What's even better, volunteering has helped me get a job at The Way working with disabled young people."
If you have the energy, drive and enthusiasm to be part of an exciting project that make a difference to the lives of the young people please get in contact with The Way's Volunteer Manager Andrew Walker on Andrew.Walker@thewayyouthzone.org.
[/column]