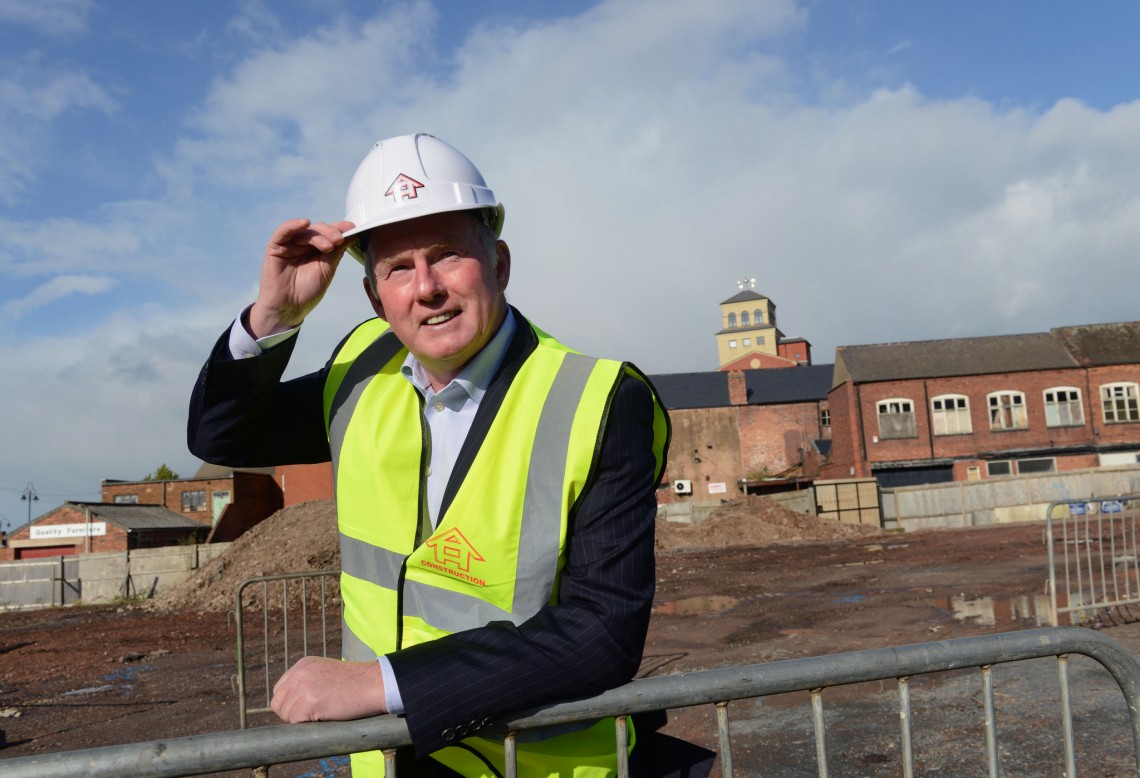 Four years after his original idea of building a Youth Zone in Wolverhampton and nine months after the subsequent opening of The Way, Steve Morgan CBE is stepping down as Chairman.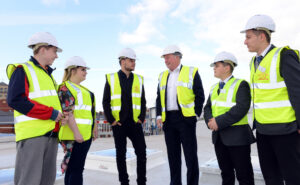 Since opening, The Way Youth Zone has seen over 4,000 young people from all over the city use the state-of-the-art building on School Street.
It was Steve's idea and commitment to fund the first £1 million that made The Way Youth Zone possible. The concept was quickly bought into by Wolverhampton City Council and with additional backing from The Queen's Trust, Sport England, Garfield Weston and St James's Place, plus the support of many local partners and businesses, this "idea" was turned into a once-in-a-lifetime reality for the city's young people in January 2016.
Though probably most well-known for his link with Wolverhampton Wanderers, Steve Morgan, with The Morgan Foundation, has donated over £3 million to local charities and community groups.
Steve Morgan CBE said:
"I'm proud to have helped bring this fantastic facility to Wolverhampton.  The Way is the culmination of a lot of hard work which began in 2012. At 11:30am on Saturday 16th January 2016, The Way opened its doors and became the first Youth Zone in the Midlands. The Way is an incredible asset, which is being used by thousands of young people from all over Wolverhampton and the surrounding areas.

I feel that I have achieved what I set out to do by giving young people access to some brilliant opportunities. With this in mind, I feel it's time to hand the baton on to someone else to take The Way forward.

I'm delighted that John Gough will take on the role as Chairman and I know he'll do a brilliant job.

Even though I'm stepping down as Chairman, The Morgan Foundation will continue to support some very exciting projects in the future that will really help the young people of Wolverhampton.

I really want to thank the Wolverhampton City Council, the Patrons and fellow funders for supporting me in creating this much needed facility for the area."
Steve is leaving the charity in the very capable hands of John Gough. John is a local businessman and Chairman of William Gough (a construction company founded in Wolverhampton in 1900). John has been an enthusiastic supporter of The Way Youth Zone from early 2012. John said:
"On behalf of the young people, all the staff and our Board, I want to thank Steve for all his hard work. Without him, The Way Youth Zone wouldn't be helping over 4,000 young people from all over Wolverhampton.

I grew up in Wolverhampton and feel we really need to support our young people. We need to inspire and empower them to become the best they can be.

I'm committed to continue the great work The Way is doing."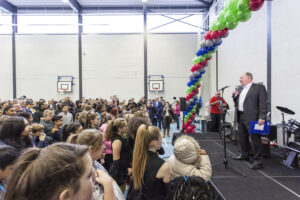 Thousands of young people attend every week to take part in a range of activities such as rock climbing, art, football, basketball, boxing, dance and music. By getting young people engaged in positive activities in a safe and supportive environment, the Youth Zone is helping raise the aspirations, enhance prospects and improve the health and wellbeing of the city's young people.
Young people are travelling from across the whole of Wolverhampton, with some young people even coming from areas like Staffordshire, West Bromwich and Birmingham.