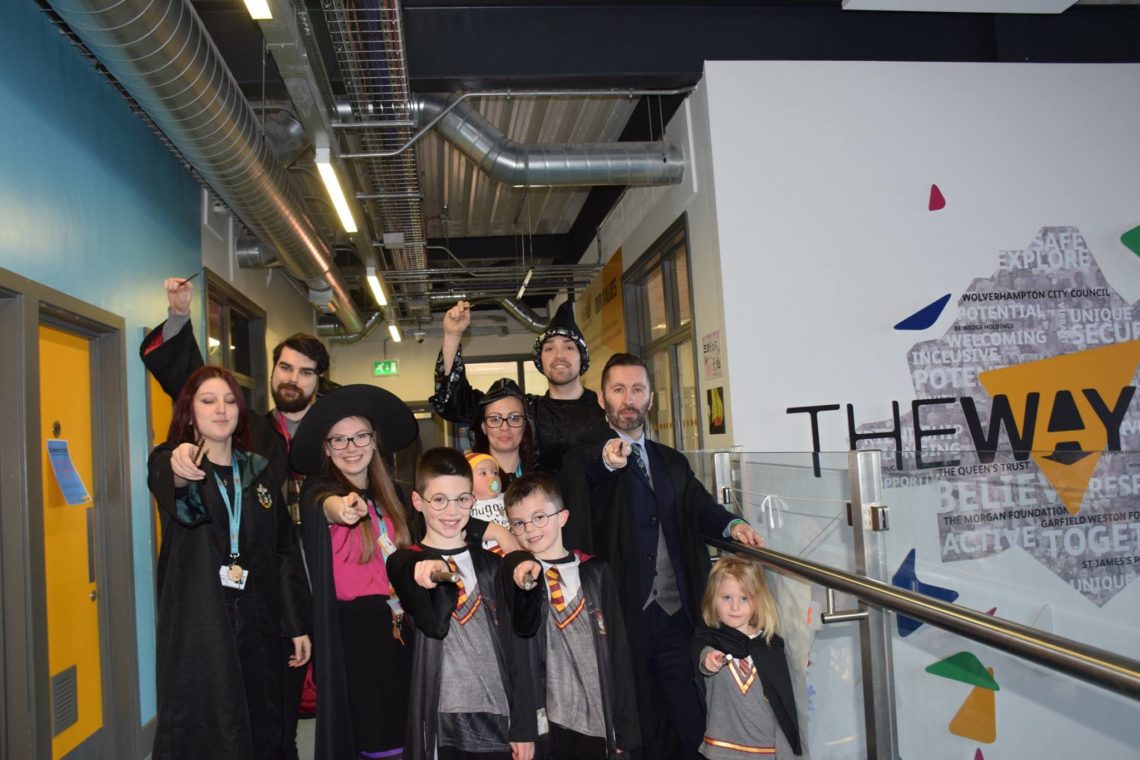 The Way Youth Zone in Wolverhampton hosted a spell bounding Wizard Workshop on Sunday 24th February as part of their Family Session.
Family Sessions at The Way run every Sunday from 12-3pm. All ages and abilities are welcome (providing they are accompanied by an adult over the age of 18 years old). A range of activities run on Family Sessions, including; Sports, Arts and Crafts, Football, Rock Climbing and much more.
As February raised awareness of Children's Mental Health Week, The Way wanted to sprinkle a little magic by putting on a Wizard Workshop for young people and their families to take part in. It was an opportunity to get dressed up and have some fun. Staff came in their best magical outfits with the local children and young people dressed in an array of wild and wonderful outfits.
The Workshop was ran by Damian Carter also known as 'Professor D. Calculus' from The Wolfsbane Wizard Academy: part of Tommy's Treasures a local company that runs parties and events. Damian contacted The Way to offer his workshop as a good will gesture in giving something back to the community and in partnership with The Way, he hosted the Wizard Workshop for their Family Session free of charge.
The Workshop included an introduction to the wizard world and the magic that each person holds. It was followed by wand class to show everyone how to wield a wand effectively and culminated in a wand duelling session to see who would be victorious!
Damian Carter said: "I was thrilled to be invited along to The Way and host my Wizard Workshop for their Family Session. It's important that children and young people are encouraged to use their imagination, have fun and be creative. Everyone can be who they want to be with the power of imagination and we help create a world where good prevails and evil never wins!"
Communications Lead, Suzanne Huynh added: "We wanted to put on this Wizard Workshop for our Family Session – as many of our members are big Harry Potter fans, so when Damian contacted us, we thought it would be a fantastic opportunity for families to have some fun and get dressed up. There were some brilliant outfits and everyone who took part in the workshop thoroughly enjoyed it. Damian was great and we are looking forward to him hosting another magical workshop for our Holiday Club in April."