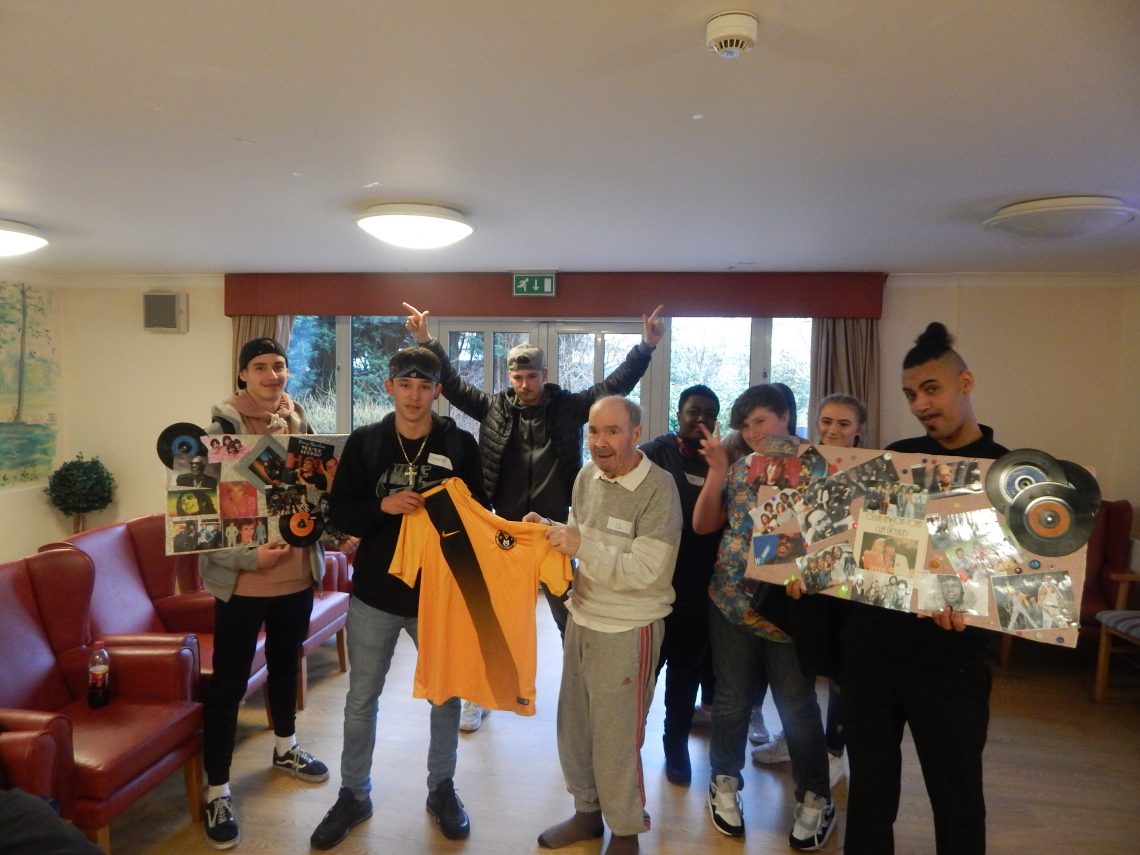 This month a group of young people from The Way,  including 3 members of the U19s football team visited Bromford Lane Care Home, who provide care for elderly people with dementia.
Young people had been designing some sensory boards for the service users which were presented to them on the day. Whilst there they spent time talking to the elderley, took part in a quiz and member of The Way Andrei Todorean did some break dancing for them followed by a disco to finish the visit.
Bromford Lane Care Home really enjoyed The Way's visit and equally the young people thoroughly enjoyed the experience.