Young people from The Way Youth Zone went to The Factory Youth Zone in Manchester to compete for The President's Cup for the first time. We won the Senior Cup and came second overall just 5 points behind the winners Blackburn Youth Zone.
Eliza created this incredible piece of graffiti art at The Factory Youth Zone to commemorate the event too.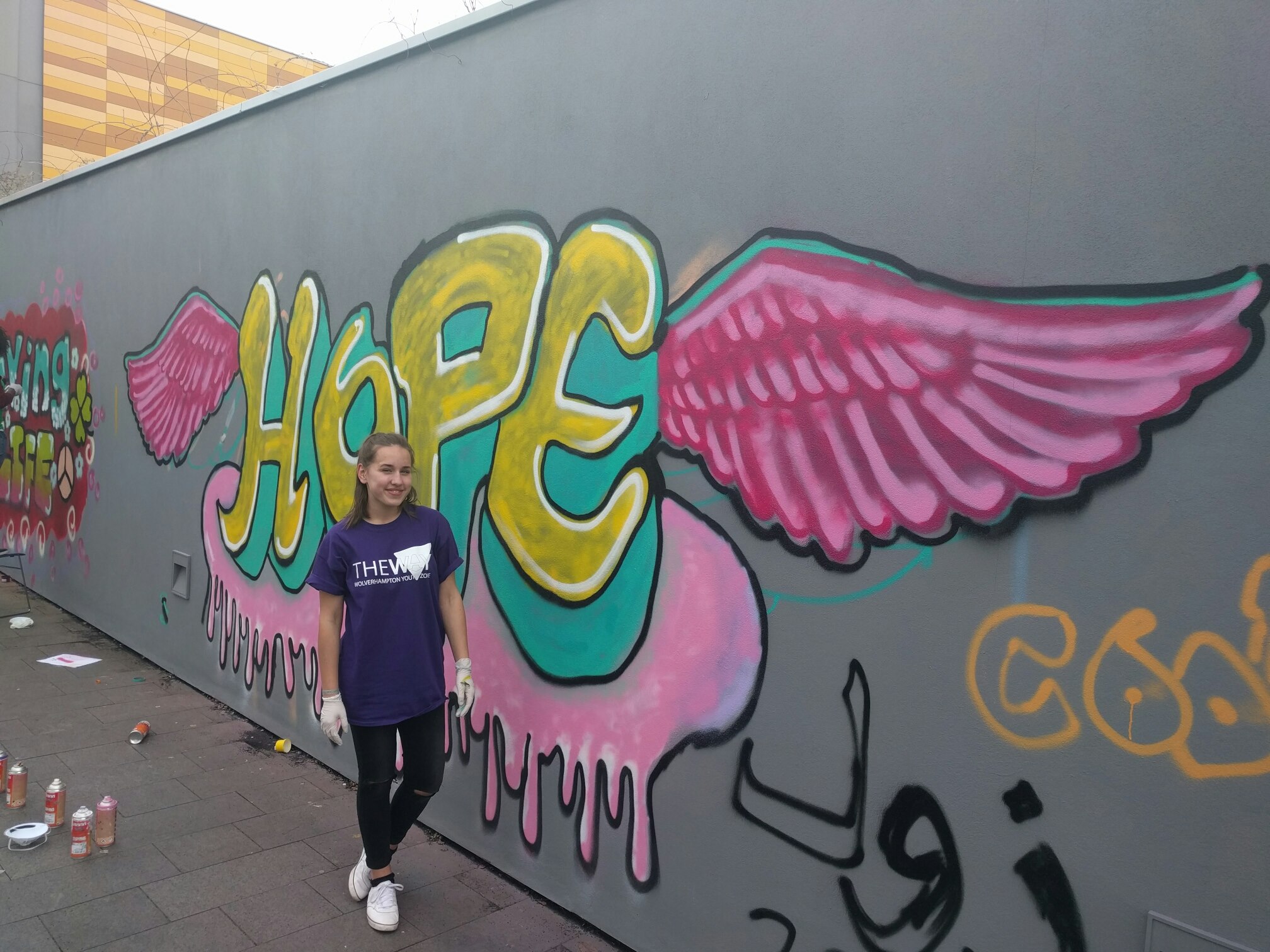 In the dance off, our Dani performed in front of over 200 people by herself and she was awesome.
We're so proud of our President's Cup team – they've done amazingly well. Watch this…