The Way Youth Zone receive £1,000 Charity Giveaway from Monmore Green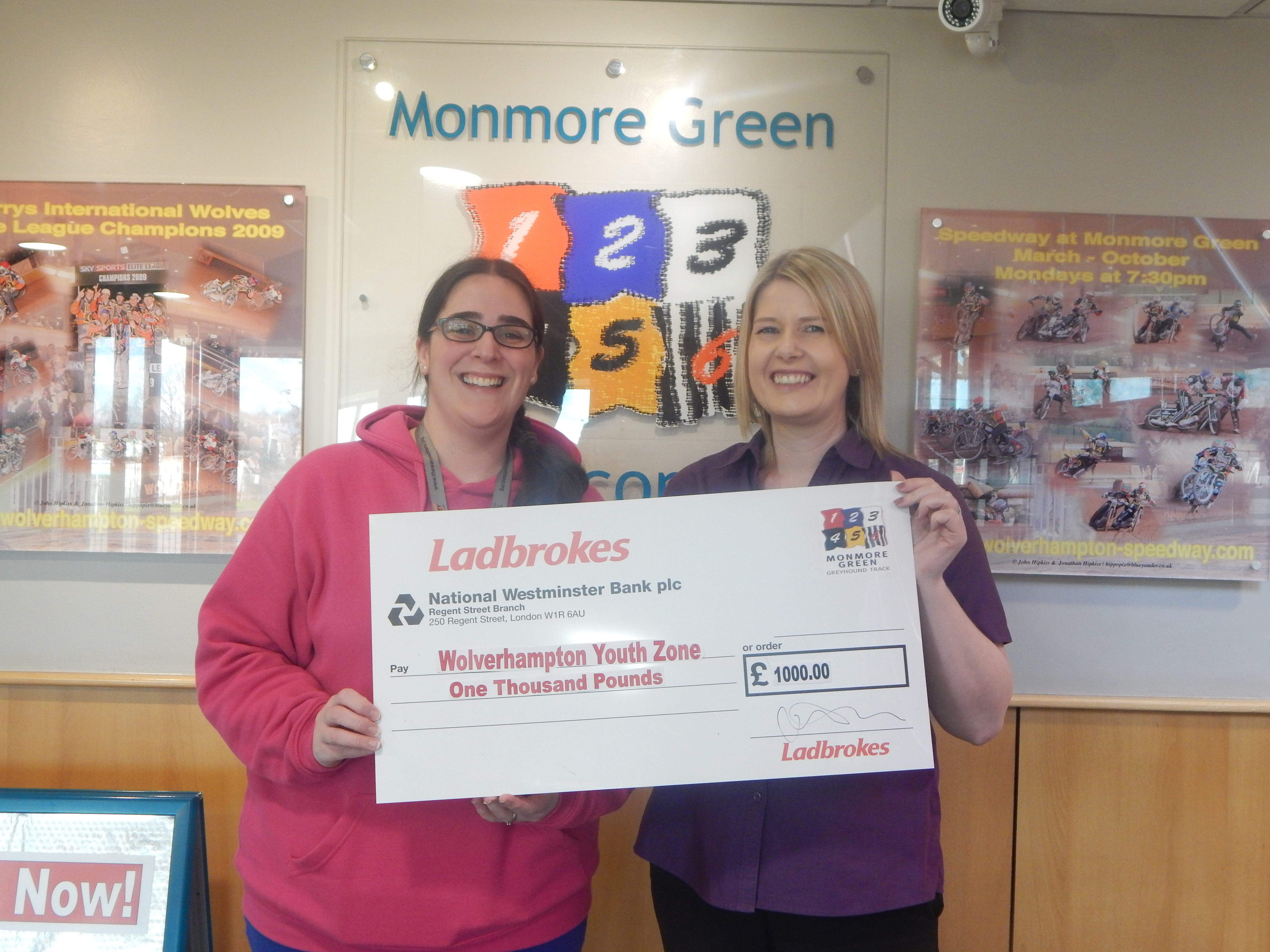 [column width="1/1″ last="true" title="" title_type="single" animation="none" implicit="true"]
Monmore Green Stadium have donated £5,000 between five local charities, one being The Way Youth Zone in Wolverhampton.
During the festive season, a competition was announced asking the local community to nominate their chosen charity to be in with a chance of winning some money.
The charity needed to be a UK registered charity within 30 miles of the Sutherland Avenue Greyhound Stadium. Five charities would then be selected by a random draw.
The Way Youth Zone Wolverhampton was one of the names selected from the draw. The other four charities that won were, Summit House Support Limited, The Good Shepherd Ministry, Sandwell Advocacy and Warley Woods Community Trust.
It was the first time that Monmore Green Stadium had ran the competition and Gemma Price who works for the stadium said, "As a stadium, we are always looking to help various charities. Throughout the year, we are always fundraising for the Greyhound Trust and we make our four bank holiday meetings fundraising days for charities, Greyhound Trust always being one and then three other charities nominated by staff here at Monmore Green. In December 2017, we decided it would be nice to end the year with a little bit of giving and hopefully help five charities in the community. It was decided to let the community have a say as to who these charities would be."
Carla Priddon, CEO said, "The Way Youth Zone are delighted to have been nominated by the local community and very grateful for the generous donation. What a great start to the year! The money will be used for activities for our young people during our sessions."
[/column]