The Way's 2nd Birthday Celebrations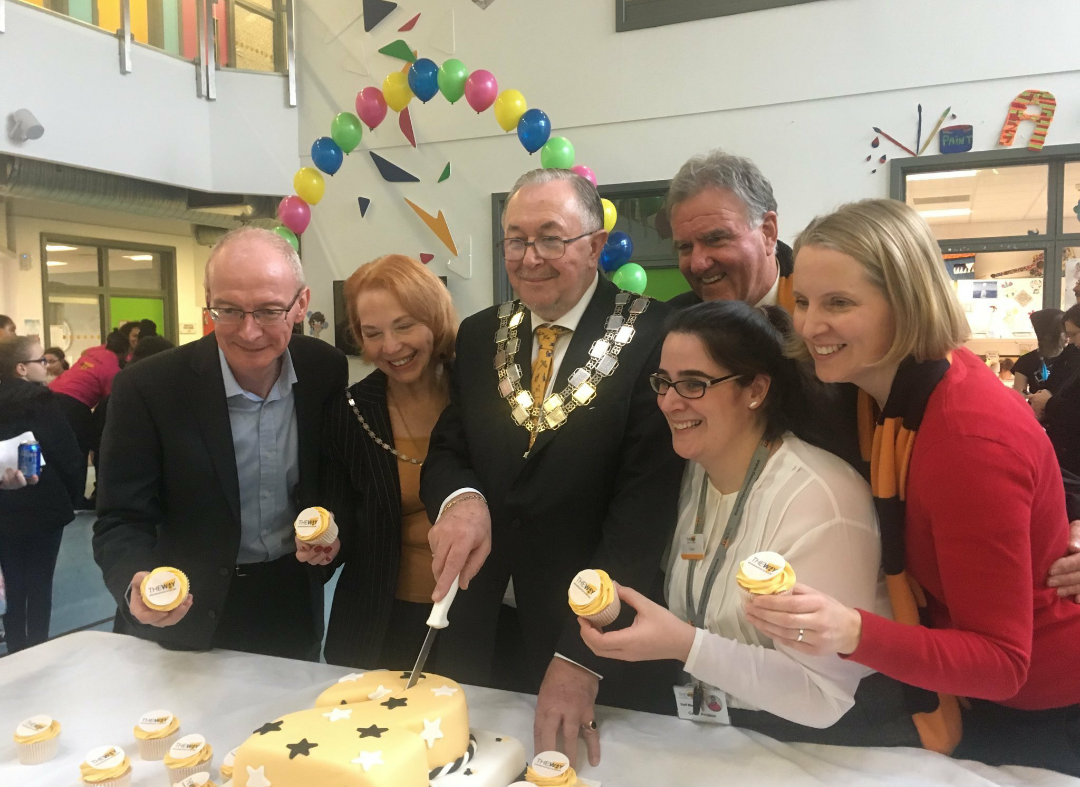 [column width="1/1″ last="true" title="" title_type="single" animation="none" implicit="true"]
On Saturday 20th January, The Way Youth Zone celebrated their 2nd Birthday in style. They held a free family event open to the general public. The celebrations resulted with 66 new members signing up on the day and over 400 visitors, including Wolverhampton Labour MP, Emma Reynolds and Pat McFadden. The Chair John Gough also attended and a special appearance from the Deputy Mayor Phil Page and Mayoress who cut the cake.
There were inflatables, arts and crafts, party games, sports, rock climbing, music, food and the grand opening of their brand-new Games Den which was very popular amongst the young people.
The event was a celebration of young talent with many young people performing throughout the day. These performances included The Way's Dance Instructor Jazzy P and her dance group and current member of The Way Youth Zone, 12-year-old Jahni Dyer who performed his mix tape.
A second celebration for the Senior young people (those aged 13 -19 years or up to 25 for those with a disability) was displayed in the evening, with a similar showcase of young talent, party games and cake.
John Gough, Chairman said, "It was great to be here at The Way's second birthday and to see so many young people having such a good time.
"It is busy here every night, we have an amazing facility and there is a great set of people involved with the organisation, along with, most importantly, a fantastic group of young people making really good use of what is on offer, having fun and developing their talents."
Carla Priddon, CEO said, "We've had a fantastic day celebrating our 2nd birthday! The young people have put on a real showcase for everyone and the enthusiasm, energy and commitment from our staff here has made the day a real success. I'm proud to be part of an organisation who really cares about the future generation of our city. Two years on and we are going from strength to strength."
[/column]