VIDEO: Steve Morgan OBE shows OnSide supporters The Way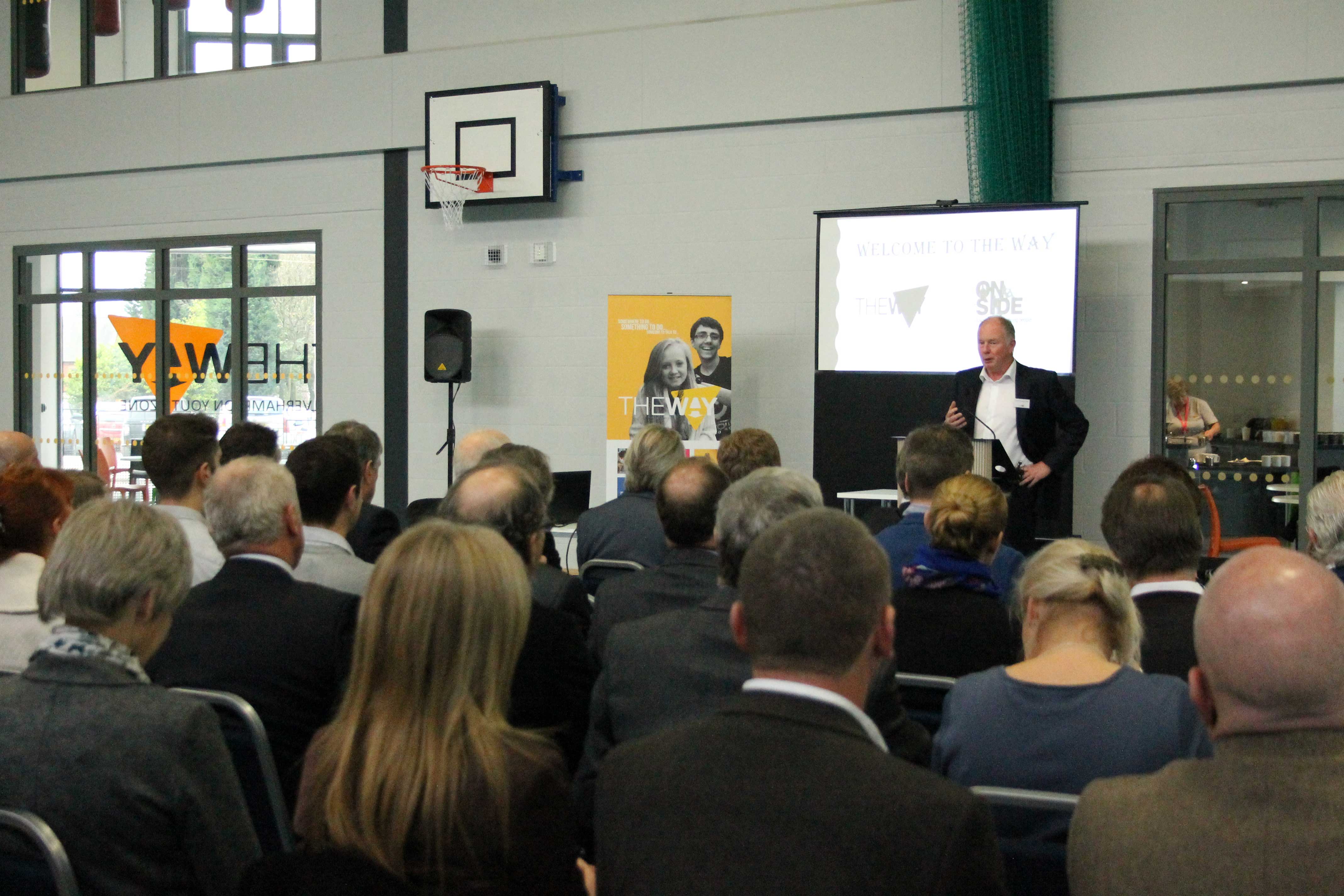 [column parallax_bg="disabled" parallax_bg_inertia="-0.2″ extended="" extended_padding="1″ background_color="" background_image="" background_repeat="" background_position="" background_size="auto" background_attachment="" background_video="" vertical_padding_top="0″ vertical_padding_bottom="0″ more_link="" more_text="" left_border="transparent" class="" id="" title="" title_type="single" animation="none" width="1/1″ last="true"]
[column_1 width="1/1″ last="true" title="" title_type="single" animation="none" implicit="true"]
We were delighted to welcome the Youth Zone network – OnSide Youth Zones – to Wolverhampton last week as they hosted their annual conference at The Way.
Over 70 of our dedicated supporters got the opportunity to tour The Way before they sat down to take part in a range of workshops.
Workshops from Mentoring and Safeguarding to Fundraising and Self-Improvement all took place as OnSide look develop more Youth Zone's nationally and improve Youth Zone after Youth Zone.
Watch the highlights and hear from our Chairman Steve Morgan OBE as well as the The Queens Trust's Director Nicola Brentnall MVO who were all interviewed by passionate young Game Changers.
For more information on supporting us please contact: Alice Davey, General Manager, 01902 319 434 / 07805 598424 or e-mail: alice.davey@thewayyouthzone.org
[/column_1]
[/column]