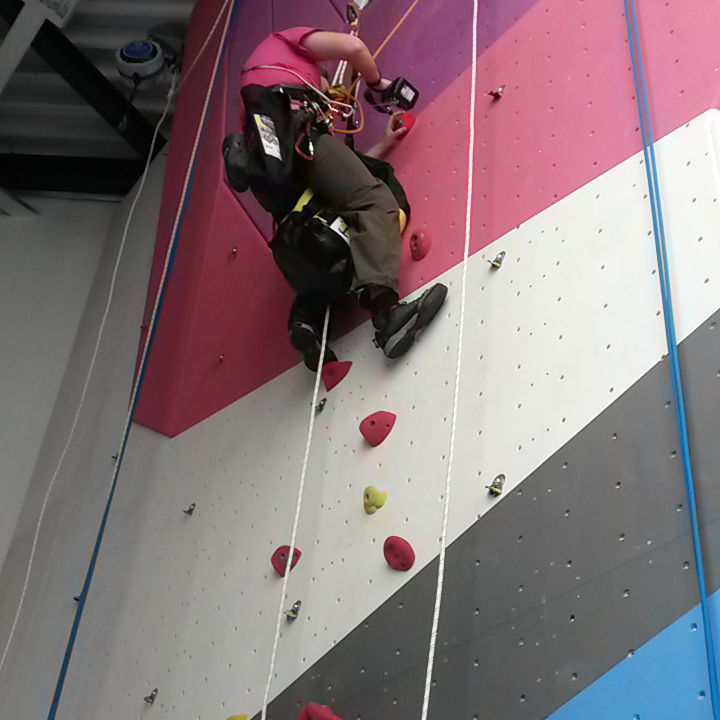 Wondering why the climbing wall was closed last week? We've noticed that some of you are getting used to our routes so we thought we'd change them up a little.
Our Youth Team and qualified volunteers have been working ridiculously hard to update our climbing wall, making it a whole new challenge.
Firstly, we've had to remove the hundreds of holds from the wall and then give them a good clean. 
We've created completely new routes with you in mind to improve your climbing experience and to help you develop your skills. What we're doing right now is setting these new and improved routes. Here's our Dan Bow, Climbing and Residential Youth Worker:
We're so excited for you to face this band new challenge. The climbing wall will open up again.
If you didn't know, our climbing wall has been accredited by the National Indoor Climbing Award Scheme (NICAS). Our Dan wants to make you the best climber he possibly can:
"By delivering NICAS, we aim to promote good practice, deeper knowledge of the sport and provide a structure for climbing development. Running the Scheme will encourage young people to manage their own safety and help them on their way to becoming safe, independent climbers"