Mazda drive fundraising forward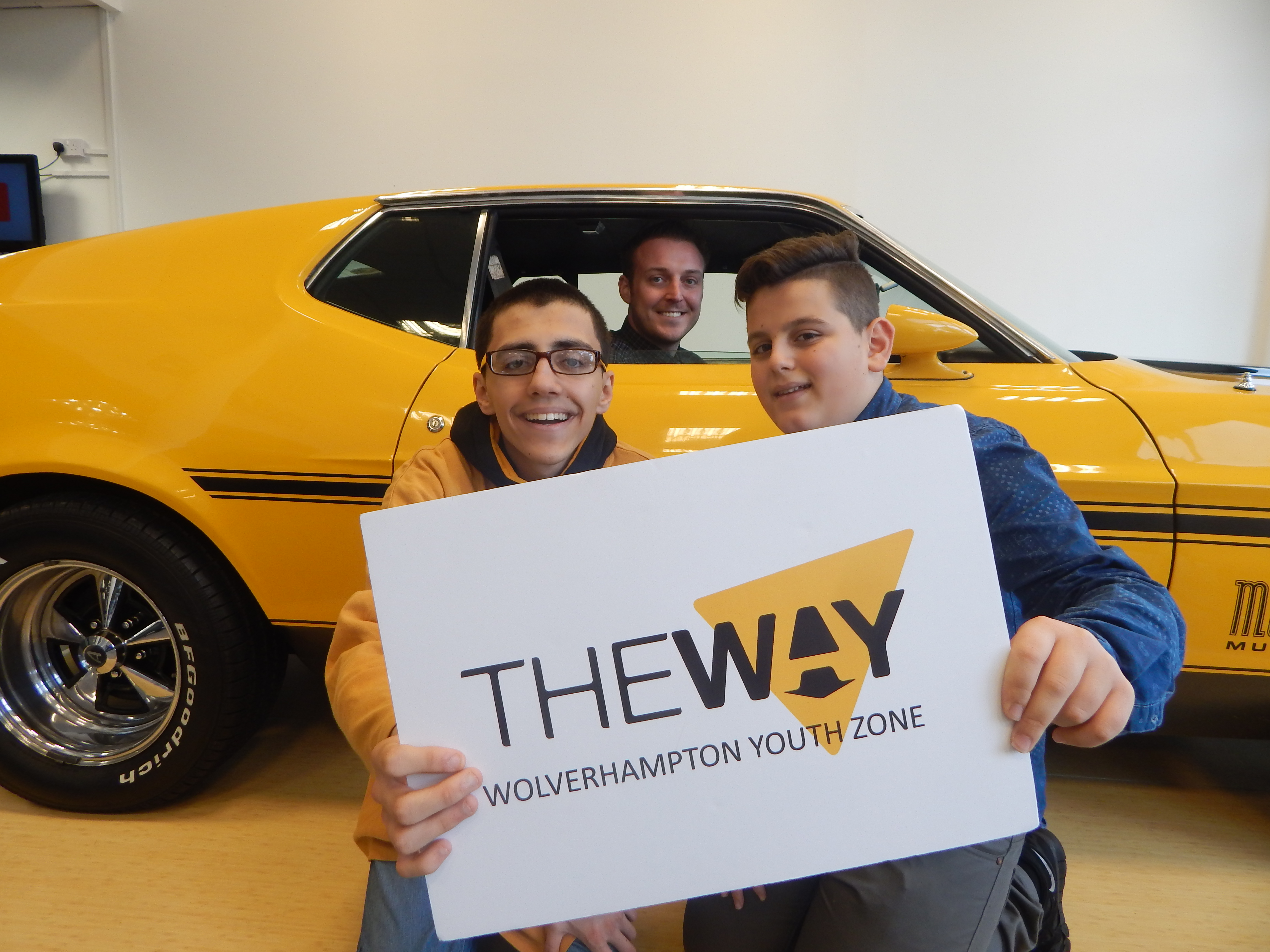 [column parallax_bg="disabled" parallax_bg_inertia="-0.2″ extended="" extended_padding="1″ background_color="" background_image="" background_repeat="" background_position="" background_size="auto" background_attachment="" background_video="" vertical_padding_top="0″ vertical_padding_bottom="0″ more_link="" more_text="" left_border="transparent" class="" id="" title="" title_type="single" animation="none" width="1/1″ last="true"]
[column_1 width="1/1″ last="true" title="" title_type="single" animation="none" implicit="true"]
Our first community fundraising event lead by Wolverhampton Mazda at Curborough Sprint Course has raised £374 for the young people of Wolverhampton.
The local car company kindly agreed to donate all proceeds from their 'Bank Holiday Monday @ Kirby' track day to us and what a great job they did!
Members of the community raced classic cars around their track and some even had a professional driver sit with them.
A small donation per session was asked for and the proceeds raised have been donated to us here at The Way Youth Zone.
The Pathway (Young People's Development Group) members, Ervis Cera and Kashmere Hawker were on hand to accept the cheque and thank Wolverhampton Mazda owner Aaron Bunning for his support.
Aaron Bunning, owner of Wolverhampton Mazda told us earlier why he is supporting The Way: "I run a monthly track day for my customers, but as it was bank holiday, I wanted to do something special. After researching projects in Wolverhampton, I found The Way the most inspiring of them all. For this reason I decided to support The Way and I was delighted to raise money for the Youth Zone at the August track event."
We rely on community events such as Aaron's to raise vital funds which will help us offer high quality provision to the young people of Wolverhampton come opening in January next year.
The Way Youth Zone's Development Manager, Philippa Gregory emphasised this, she said: "We are absolutely delighted that Aaron decided to support The Way. He is a fantastic role model to those who will attend The Way; not only does he run a very successful business but makes the time to support a local charity in Wolverhampton.  We are truly grateful for his support and we hope this will raise awareness of the cause and encourage others to become part of this movement."
If you want to help The Way fundraise, please contact Philippa Gregory on: Philippa.Gregory@thewayyouthzone.org
[/column_1]
[/column]