Wolves FC stars inspire next generation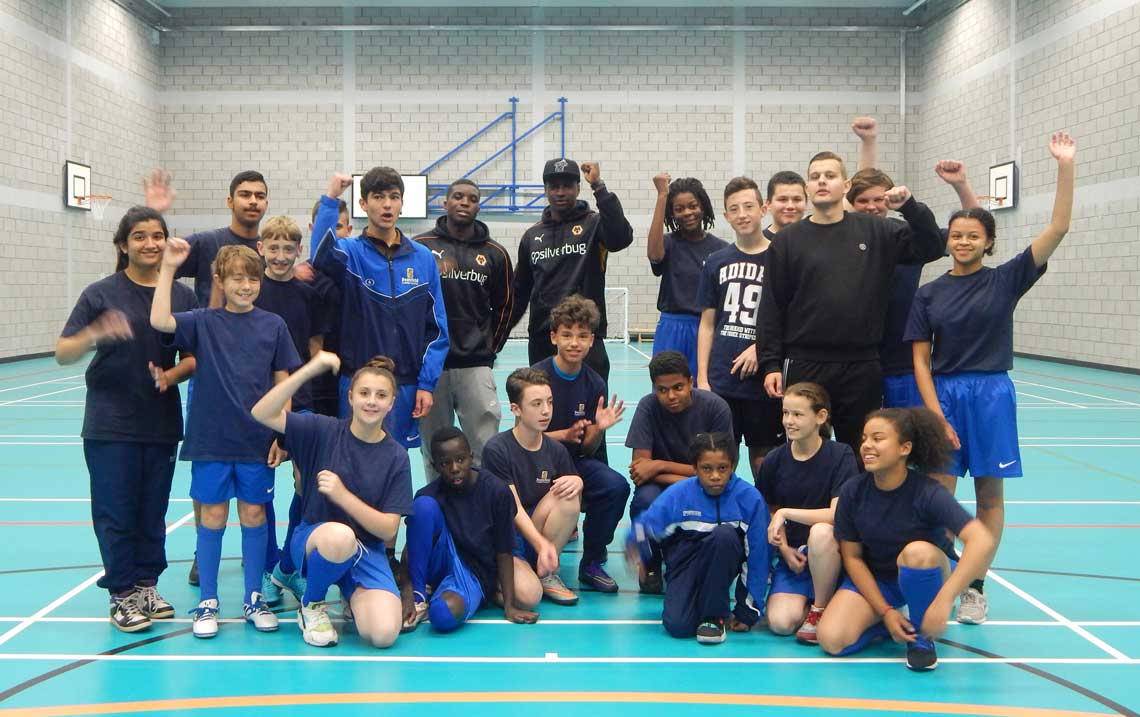 [column parallax_bg="disabled" parallax_bg_inertia="-0.2″ extended="" extended_padding="1″ background_color="" background_image="" background_repeat="" background_position="" background_size="auto" background_attachment="" background_video="" vertical_padding_top="0″ vertical_padding_bottom="0″ more_link="" more_text="" left_border="transparent" class="" id="" title="" title_type="single" animation="none" width="1/1″ last="true"]
[column_1 width="1/1″ last="true" title="" title_type="single" animation="none" implicit="true"]
Yesterday students at St Matthias School in Wolverhampton were treated to a special appearance from two of Wolverhampton Wanderers rising first team stars.
Sheyi Ojo and Kortney Hause, two youngsters who are plying their football trade in the Wolves FC first team, took time out of their busy schedule to talk to the future stars of today about their experiences growing up and the opportunities that The Way will offer young people in the city.
The pair held a Q and A session with the school pupils before joining in on a skills session in the school Sports Hall.
The special guest appearance comes just over a week after we launched our 100 Day Countdown and both Sheyi and Kortney thought it was only fair St Matthias School students were rewarded for signing up as Youth Zone members following the launch event.
Philippa Gregory, Development Manager at The Way said of the day:
"I just want to pay a huge thanks to both Sheyi and Kortney for taking time out of their busy schedules to visit St Matthias School. 100 of the school's students signed up as members of our Youth Zone last week and we are hopeful the Wolves players involvement in The Way will inspire the next generation of young people across Wolverhampton, to reach their full potential, grow their dreams and achieve their goals at our Youth Zone."
Watch a short video clip of the pair in action at the school below:
If you want to sign up as a member click  here: 'Become a Member'.
[/column_1]
[/column]