Young people bury time capsule for future generations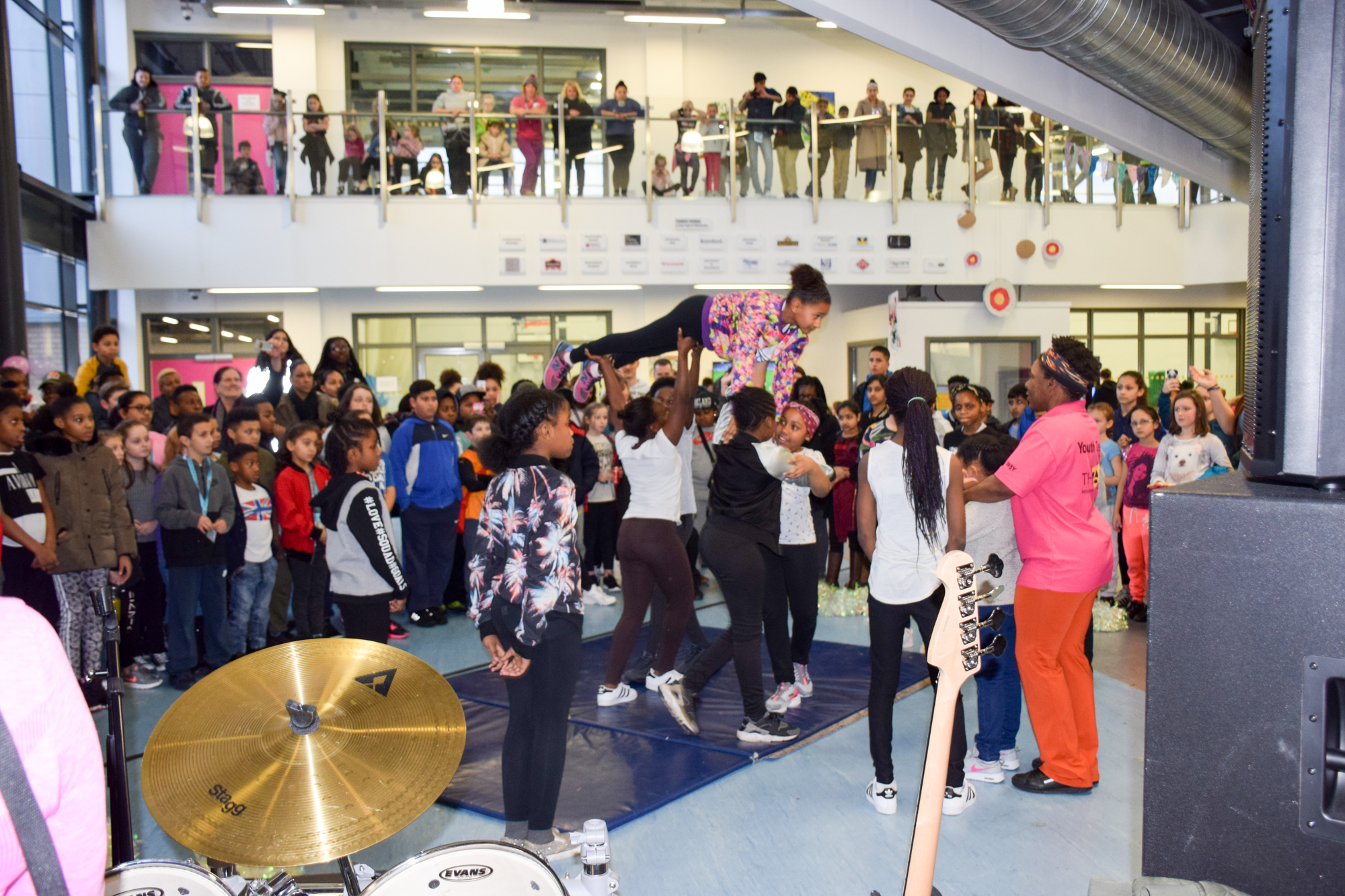 [column width="1/1″ last="true" title="" title_type="single" animation="none" implicit="true"]
Young people from Wolverhampton are celebrating The Way Youth Zone's first birthday by burying a time capsule.
Young people wrote letters to themselves, recorded their thoughts, signed a t-shirt, recorded music and placed some artwork inside a time capsule that won't be opened again until 2067.
Part of The Way's First Birthday Party, hundreds of people watched the time capsule being sealed under its' Reception.
Since opening its' doors on Saturday 16th January 2016, over 4,500 young people have used The Way with over 224 volunteers collectively giving 15,300 hours of their time.
Cheryl Garvey, CEO of The Way Youth Zone said:
"Over the past week, we've been looking back over our brilliant first year. The time capsule has got young people thinking about the type of people they want to be in the future. We can't wait to invite them back in 50 years' time."
Young people have been travelling far and wide from across the whole of Wolverhampton to access the state-of-the-art facility on School Street. By taking part in a multitude of activities like rock climbing, art, football, basketball, boxing, dance, music and employability, the Youth Zone is helping raise the aspirations, enhance prospects and improve health and wellbeing of the city's young people.
Spearheaded by entrepreneur Steve Morgan OBE, The Way has received significant backing from the local community with 26 businesses stepping forward to support the facility's ongoing running costs. The Youth Zone has also attracted the attention of high profile celebrities including, world-renowned rock star Robert Plant, football legend Steve Ball MBE and global superstar Liam Payne. As a strategic partner, Wolverhampton City Council has also championed the project from the beginning providing vital investment towards both the construction and running costs, to help make the Youth Zone a reality for all its young people.
The Way Youth Zone will continue to provide fun activities for young people from all over Wolverhampton.
[/column]