Young people from The Way Youth Zone competed in the Wolves Premier League Kicks Tournament against rivals West Bromwich Albion, Aston Villa Football Club and Wolves Kicks Premier League youth team. The young people, aged between 11-13 years old, took part in their first competitive football tournament on Tuesday 23rd August at the Wolves Community Trust Dome in Aldersley.
It was a brilliant day and we want to thank everyone involved. You can see some pictures from the day here:
Jenni Williams, Sports Coordinator at The Way Youth Zone, said:

"This was a great opportunity for our young people to play in their first ever tournament. We're really proud of them."
West Bromwich Albion Premier League Kicks team were crowned the champions while The Way Youth Zone B Team and Aston Villa Premier League Kicks got joint second. Fourth was The Way Youth Zone's A team and fifth was Wolves Premier League Kicks Team.
The Way Youth Zone works closely with Wolves Community Trust. Wolves Community Trust host regular training sessions at the Youth Zone and support with the planning and the delivery of the football programme.
Glenn Evans, Youth Work Manager at The Way Youth Zone, said:

"Our football programme at The Way Youth Zone is fantastic thanks to the support of the Wolves Community Trust team. Wolves Community Trust come to the Youth Zone every day and deliver top quality training to our young people. They're brilliant."
On Wednesday 24th August our senior football team (aged 16-19 years old) played their second fixture against the Wolves Community Trust Premier League Kicks team. Wolves Premier League Kicks won the fixture 3-1 with a strong performance from The Way Youth Zone.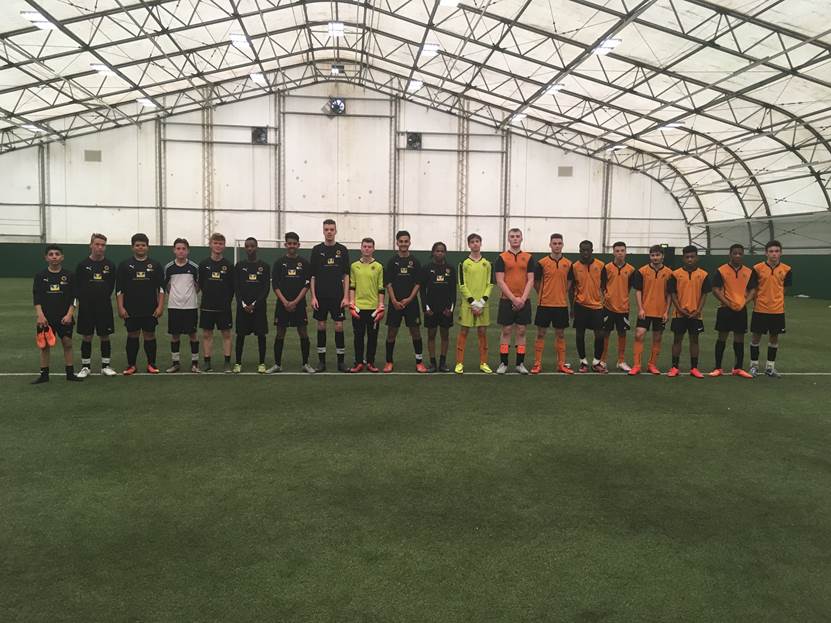 Wolves Community Trust deliver the Premier League Kicks Project for the communities within Wolverhampton and the surrounding area. The project focuses on creating opportunities, encouraging innovation, promoting social inclusion and enhancing life skills particularly for those who may not have access to sport or any other positive activities. The Premier League Kicks Project has seen 1040 young people attend sessions in the last year totaling to 1200 hours of Kicks delivery. The Premier League Kicks project has contributed to the reduction in anti-social behavior by 8.3% across Wolverhampton from insight data gathered by West Midlands Police.