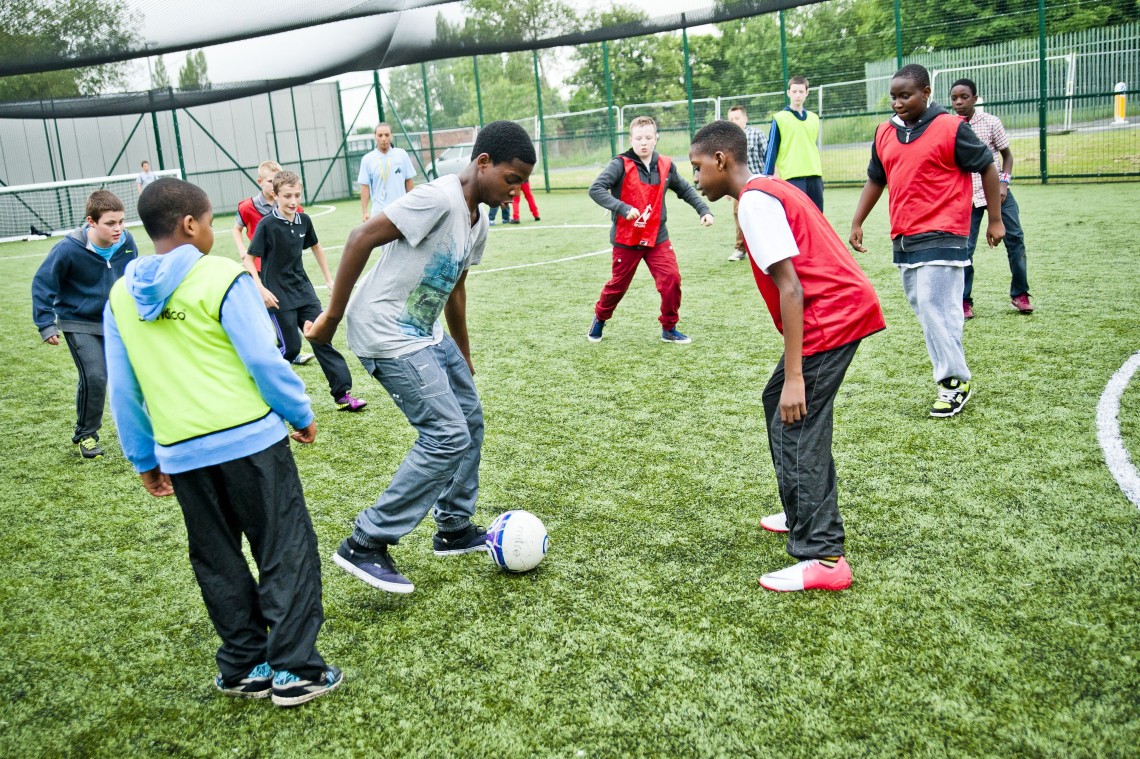 Youngsters at The Way Wolverhampton Youth Zone are set to gain a sports leadership qualification that could help them become the professional coaches of the future thanks to a partnership with BT Sport's charitable initiative, The Supporters Club and the England Footballers Foundation (EFF).
A grant of £250,000 has been awarded to OnSide Youth Zones from The Supporters Club and England Footballers Foundation (EFF) to deliver a sports employability project with around 400 young people aged 13-21 set to benefit from the funding across its network of state-of-the-art facilities.
Members at The Way will have the opportunity to take part in an eight-week course and gain either a Level 1 Coaching Award or a Sports Leadership Qualification awarded by Sports Leaders UK.
The programme; 'E3 – Enable, Educate, Empower' aims to give youngsters the opportunity to progress into employment, education or training in order to pursue careers in sport.
Participants will develop the confidence, skills and experience to then deliver their own coaching sessions in a sport of their choice to other young people in the Wolverhampton area.
The partnership with EFF and BT Sport – The Supporters Club – will also enable young people to take part in workplace taster days, a range of sporting activities and have the opportunity to meet and be inspired by members of the England football team.
Simon Green, Head of BT Sport, BT said: "The Supporters Club aims to build a better world by bringing people together through sport. OnSide Youth Zones is a fantastic example of this and we're really pleased to be supporting their work."
Jennifer Cox, of the England Footballers Foundation, said: "The England Footballers Foundation and The Supporters Club are a great fit as we share a similar vision to put smiles on faces, raise awareness of particular issues and promote positive change. Working together with OnSide at their amazing network of Youth Zones is an exciting opportunity to help make a meaningful difference to the lives of young people across the country."
Cheryl Garvey Chief Executive of The Way Wolverhampton youth Zone said: "The sporting industry is an extremely popular area that many young people would like to work in but it's also one of the most difficult to break in to.
"This course will give them the opportunity to become professional coaches of the future and we're extremely grateful to EFF and The Supporters Club for their support to allow us to champion another employability scheme within our area."
E3 complements OnSide Youth Zones' own employability scheme; 'Get a Job' which is also delivered at The Way Wolverhampton Youth Zone. It ensures that 16-19 year olds develop the skills they need to succeed in the workplace, from coaching around CV-writing and job interviews to taking on work placements with local businesses.