Young people unite in force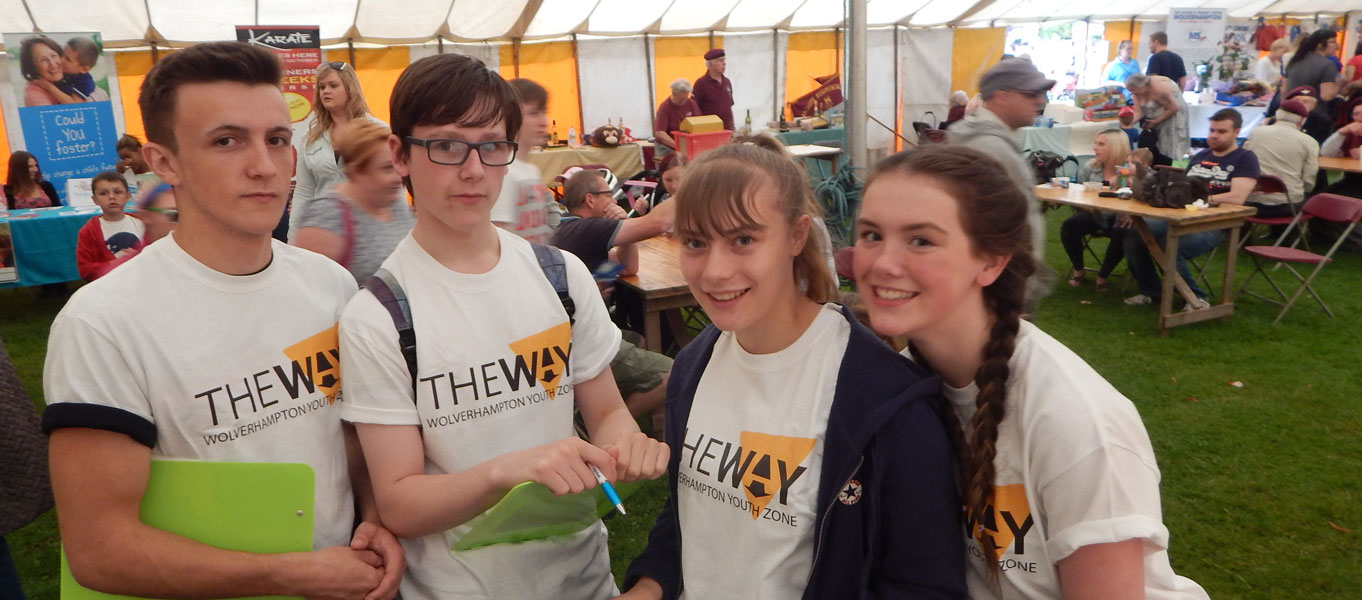 Here at The Way young people are the priority. From designing the brand of our Youth Zone to helping decide on the interior elements of the Youth Zone – young people are the ones who matter most.
With that in mind, we had a handful of Youth Zone Ambassadors attend a Family Fun Day at West Park in Wolverhampton recently.
The young people came both from the Young People's Development Group in Wolverhampton as well as from the ever-growing Ambassador self-branded group 'Game Changers' – which is a group of over 90 young people from across the OnSide Youth Zone network who all want to make a difference.
The group united at the fun-filled event to help spread the name of The Way Youth Zone to members of the public as well as gather a number of 'selfie' photographs for a unique piece of artwork that will be displayed in the Youth Zone come opening in January next year.
The young people showed real leadership qualities as they approached members of the public with questionnaires asking what young people would like to see happening in the Youth Zone, from activities to the interior colours.