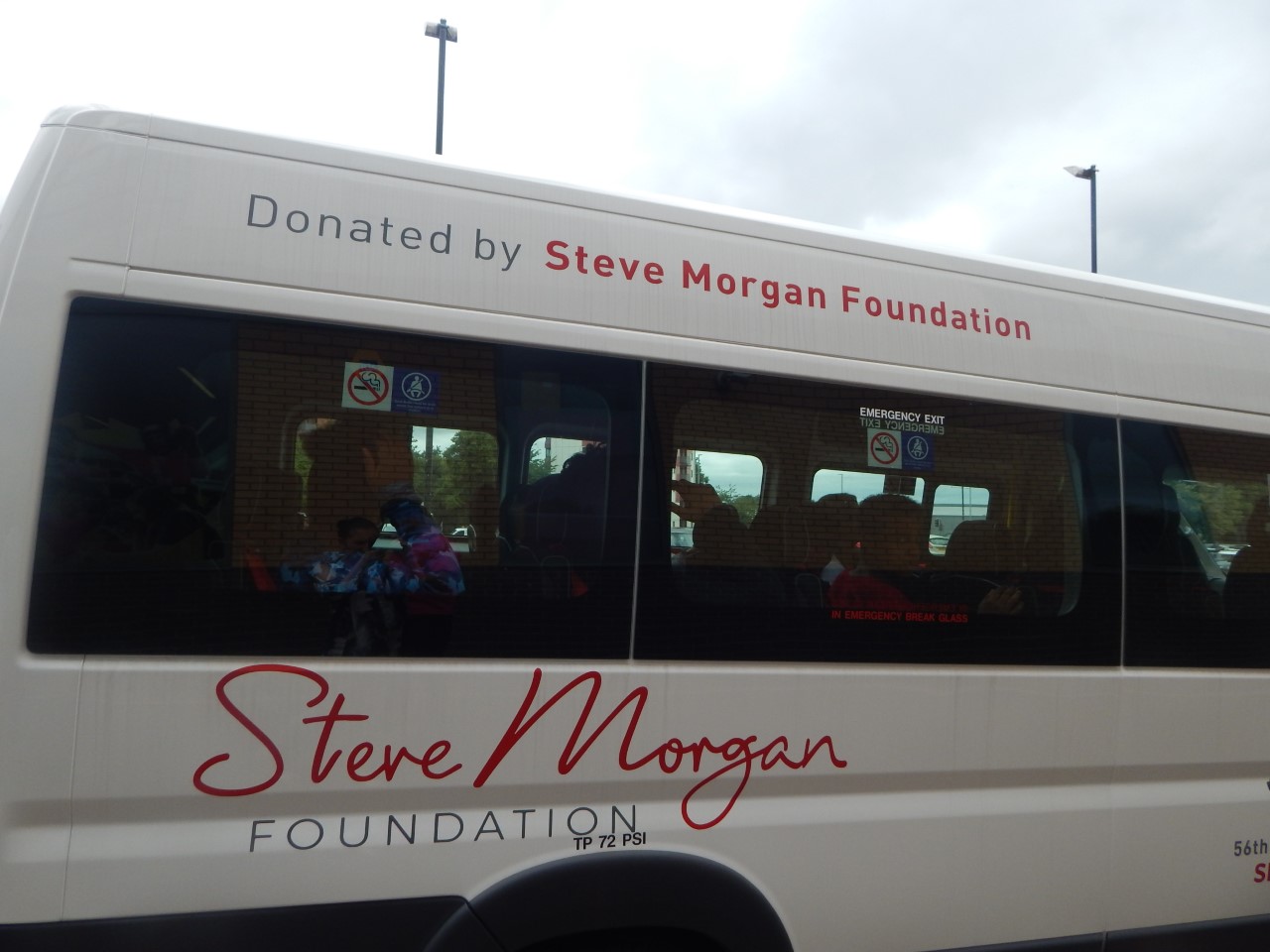 Come along to The Way on our return shuttle bus!
You must complete the membership form and Minibus consent form, before you can travel with us.
When you join the minibus, you will have the option of adding your number to a contact list so we can text you if the minibus is cancelled or late for any reason.
If you have any questions regarding the minibus please email outreachteam@thewayyouthzone.org
The route and times of the minibus are subject to change to meet demand. Before your first journey with us, please send us an email to let us know to expect you and to check that your preferred pick up is still happening.
WE LOOK FORWARD TO SEEING YOU VERY SOON!
WHY THE WAY

""It has been amazing to see my daughter out grow her fears and get involved more with other children of all ages and disabilities. I am, as she is, so pleased that Wolverhampton has a place where all children can be themselves and do activities that they enjoy…""

Kerryann Michaels, Mum
WHY THE WAY

""Had a fab evening at The Way, Wolverhamptons new youth zone. Great facilities. Lovely staff. Signed both the boys up as members and have had to drag them both away after 3 hours even though none of us have been home for tea yet!""

Lisa Kingsley, Facebook Review
WHY THE WAY

"Absolutely fantastic place. I used to love my youth club days (many years ago!) And never thought my three girls would get the opportunity to experience anything like it. The facilities are amazing, as are the youth workers and volunteers, you all do a brilliant job!"

Alison on Facebook
WHY THE WAY

"Fantastic activities and even better staff and volunteers. My daughters, nieces and all their friends love the place - so fortunate to have such a high quality facility in the City"

Darren on Facebook
WHY THE WAY

"Lots of awesome activities for the kids wearing mine out like a treat. A safe pace to meet friends and hang out in with state of the art facilities."

Samantha on Facebook
WHY THE WAY

"Great new centre for youngsters to hang out and have some fun. Football, pool tables, boxing, gym, hair and beauty, sports hall and café and more!"

Richard on Google Reviews