Youngsters get creative in new Art room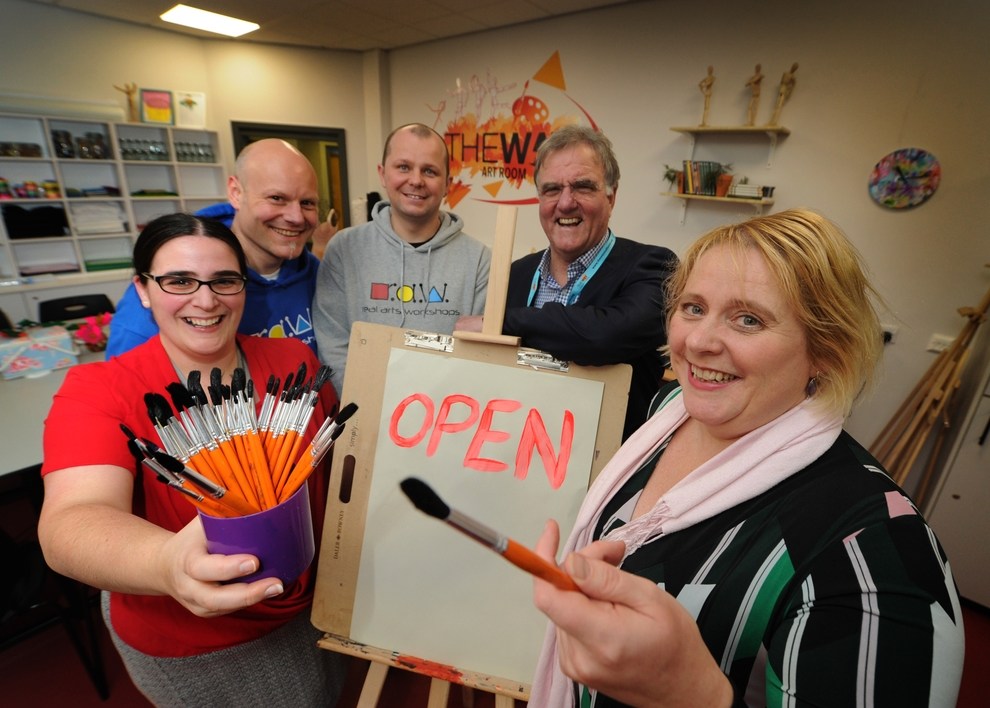 [column width="1/1″ last="true" title="" title_type="single" animation="none" implicit="true"]
Wolverhampton's The Way Youth Zone officially unveiled its new-look art room, ready for youngsters to get their creative juices flowing.
It comes after young people at the youth club called for their mentors to offer an open-plan studio packed with specialist art equipment.
Nayah Shaw, combined arts coordinator at The Way, said: "The art room has always been one of the most popular rooms in the zone – so it was amazing we have had the opportunity to upscale it, making it even bigger and better.
"We pride ourselves on giving quality arts to our young people, regardless of their age or ability.
"We are very proud of our new art room and with our talented staff members skills set on board, this means we can engage further with more of our young people."
The art room was initially requested by the The Way's young people's forum, which gives members a chance to voice their opinions on improvements or ideas for future projects.
It now boasts four sewing machines, a heat press to create garments, a potter's wheel and kiln.
There are also a number of new tablets for young people to get involved with digital arts.
Meredith Teasdale, Wolverhampton Council's director of education, was also present at the opening on Thursday.
She said: "I am really excited at the opportunities that this new facility will offer to the children and young people of our city and am sure it will be a very popular and well used resource."
The unveiling of the new room comes following a successful six-week art project, which saw young people explore their identity and heritage.
Alex Vann, founder of Real Arts Workshop which led the project, said: "We were blown away by the commitment and skill of the young people.
"We think the final piece looks bright, compelling and reflects the rich diversity of our city, Wolverhampton and the interests of young people."
[/column]