Triangle Image
About The Way
ABOUT THE WAY
We're The Way Youth Zone in Wolverhampton. We're open 7 days a week, 365 days a year offering young people 8-19 (or up to 25 with a disability) over 20 action-packed activities every night.

Want to know more? Are you sitting comfortably? Then we'll begin. Our story began back in 2012 when Wolverhampton City Council in partnership with local business people saw the OnSide Youth Zone model in other towns and cities and as a result wanted to give the young people of Wolverhampton access to a Youth Zone, and the benefits it can bring for the whole community.
Championed by successful entrepreneur, Steve Morgan OBE and with additional backing from the Morgan Foundation, The Queen's Trust and St James's Place Foundation. Find out more about our supporters here.
KEEP UP WITH OUR LATEST NEWS
KEEP UP WITH OUR LATEST NEWS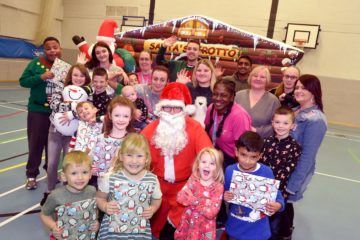 Last Sunday The Way Youth Zone in Wolverhampton hosted their very first Winter Wonderland event for their Family and Ability session – which takes place every Sunday afternoon. 300 people and their families turned up to the event, all in great festive cheer with their best Christmas outfits...
Read More