£5,000 raised by Collins Aerospace to support Wolverhampton's young people at The Way Youth Zone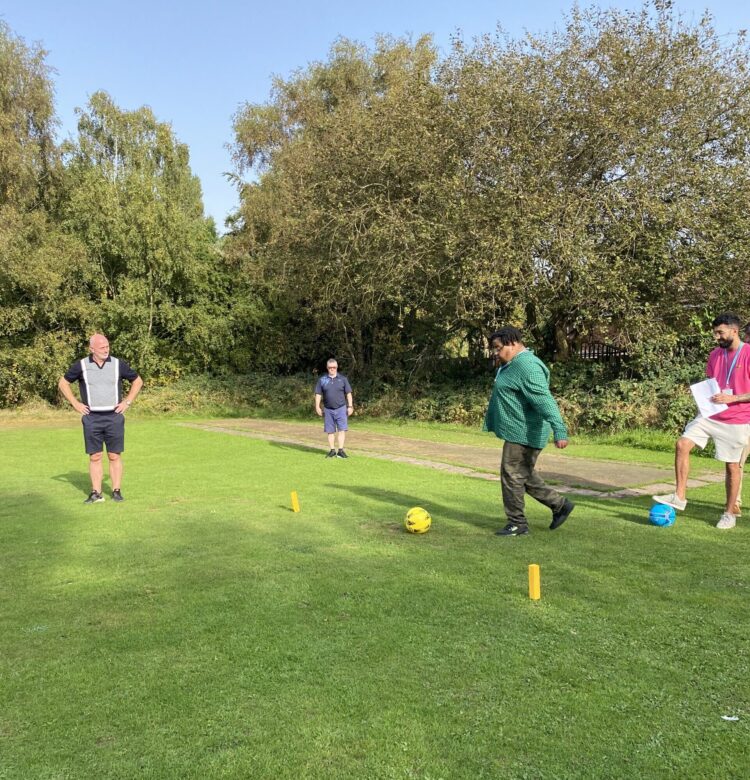 Keen golfers from Collins Aerospace and other Midlands businesses raised an incredible £5,000 for The Way Youth Zone at a charity golf tournament at Oxley Park Golf Club.
The tournament, which was held on Friday 8th September, saw 88 golfers take to the greens in support of the Youth Zone, which provides a safe and supportive space for young people in Wolverhampton.
In addition to raising funds, the tournament also helped to raise awareness of the important work that The Way Youth Zone does. A group of staff and young people from the Youth Zone were invited to attend the event, and they were given the opportunity to learn how to play foot golf, a game that is played on a golf course but uses feet instead of golf clubs.
The tournament was a huge success, and it is thanks to the generosity of the golfers and the support of the sponsors that The Way Youth Zone will be able to continue providing its vital services to young people in Wolverhampton.
Jackie Redding, Chief Executive of The Way Youth Zone, said:
"We'd like to say a huge thank you to everyone who took part in the fantastic day to raise money on behalf of our Youth Zone. The money will go towards providing young people in Wolverhampton with somewhere safe to go, something positive to do and someone trusted to talk to."
Fundraising for The Way Youth Zone is a great way to challenge yourself, have fun and raise vital funds to support young people. Every penny will go towards our work with young people.
If you want to raise funds for The Way Youth Zone, please contact Head of Fundraising, Susan Barlow, susan.barlow@thewayyouthzone.org