Equipment Donation is Music to our Ears!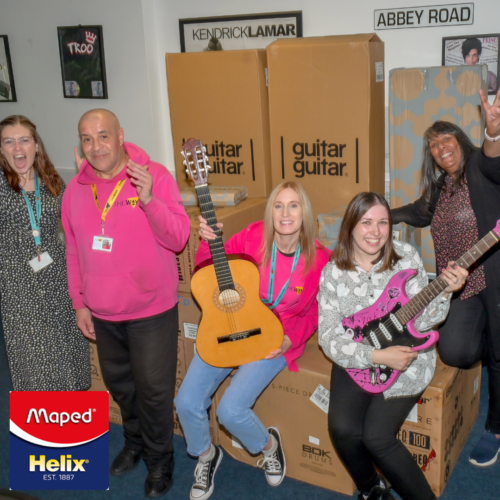 Budding musicians are hitting the right note in our Youth Zone with a bumper donation of instruments and music equipment from Maped Helix 1% for Education Fund.
Stationery giant Maped Helix delivered over £5,000 worth of music equipment to The Way Youth Zone last week, including four electric guitars, four acoustic guitars, a drum kit and two top-of-the-range amps.
The donation comes through Maped Helix's 1% for Education Fund. Under the initiative, 1% of sales from some of the brand's most popular products is donated to educational projects.
Maped Helix chose to support The Way as it is close to its UK headquarters in Kingswinford.
We were absolutely thrilled to receive this extraordinary donation and our young people are over the moon to have the chance to learn to play these incredible new instruments!