Leon Edwards inspires Wolverhampton's young people at The Way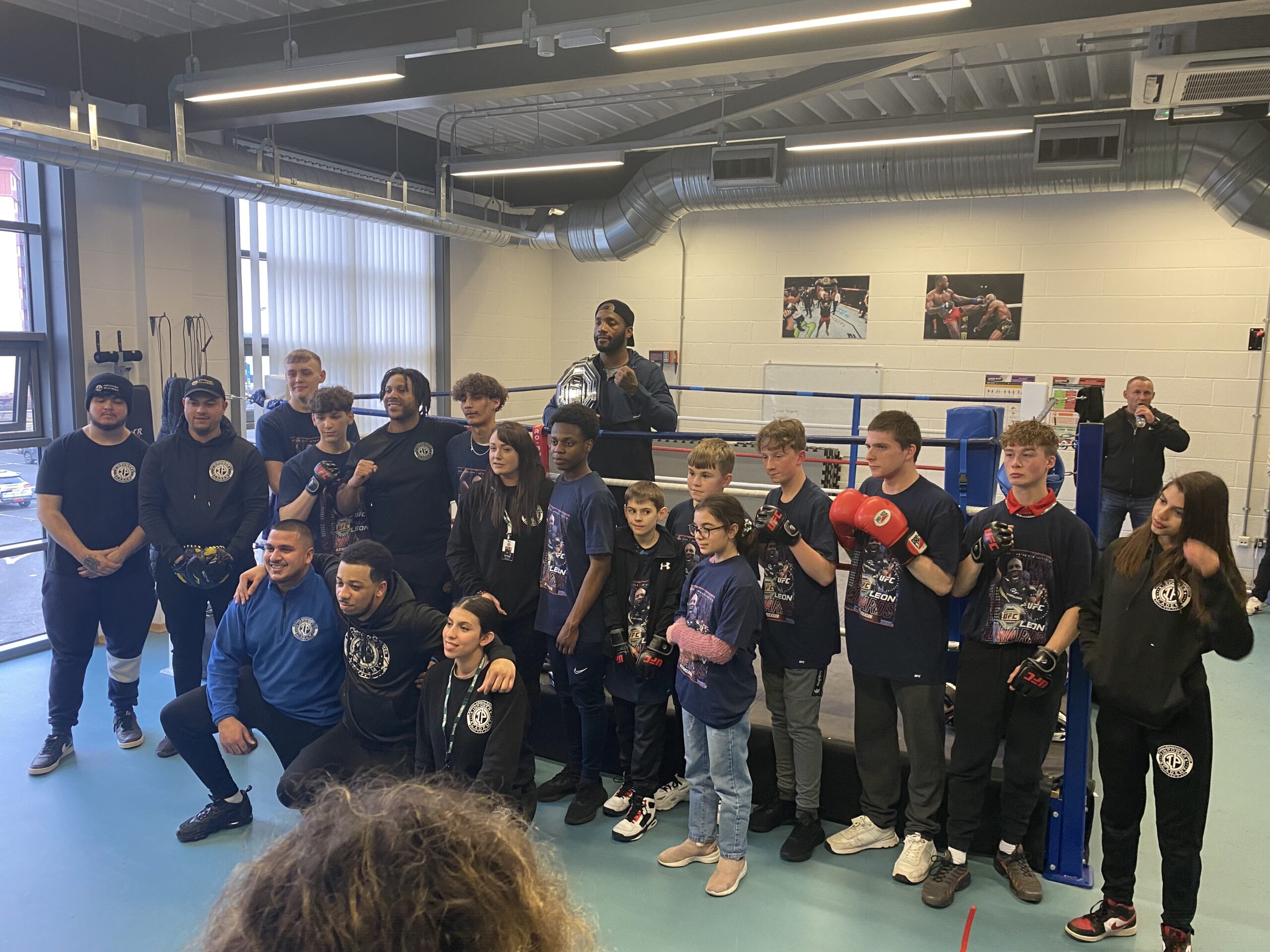 This week, Leon Edwards, the UFC Welterweight Champion, paid a surprise visit to The Way, inspiring the members to achieve their dreams through commitment and dedication, whatever their background. He was visiting to launch the Youth Zone's UFC programme which enables young people aged 12-16 to take part in a 6-8 week mentoring programme focused around martial arts. Martial arts are proven to help young people develop a wide range of key skills to support their physical and mental health. They gain vital support from their coach and mentor. We also offer MMA training as open sessions for all of the young people within the Youth Zone.
Leon spoke to members about his journey to success, demonstrating why it is so important to find your passion and to have the access to safe and inspiring places like The Way Youth Zone. Young people between the ages of 8-18 years can access to up to 20 different activities each night, such as dancing, football, boxing/MMA, indoor rock climbing, creative arts, music and drama – all for just 50p per visit.
Leon 'Rocky' Edwards became just the second British UFC champion in history when he dethroned 'The Nigerian Nightmare' last August. With UFC 286 set to take place on March 18 at the O2, he took time out of his intense training schedule to visit the Youth Zone and see some of the amazing work delivered by the Youth Team, as well as the MMA training that is provided by Inpower Academy.
We are so grateful that Leon took time out to visit our Youth Zone and we would like to thank the UFC who donated funds and equipment to improve our mixed martial arts training which helps young people to build self-esteem, resilience and get fit.