The Way welcomes new CEO and Head of Youth Work – 30th May 2022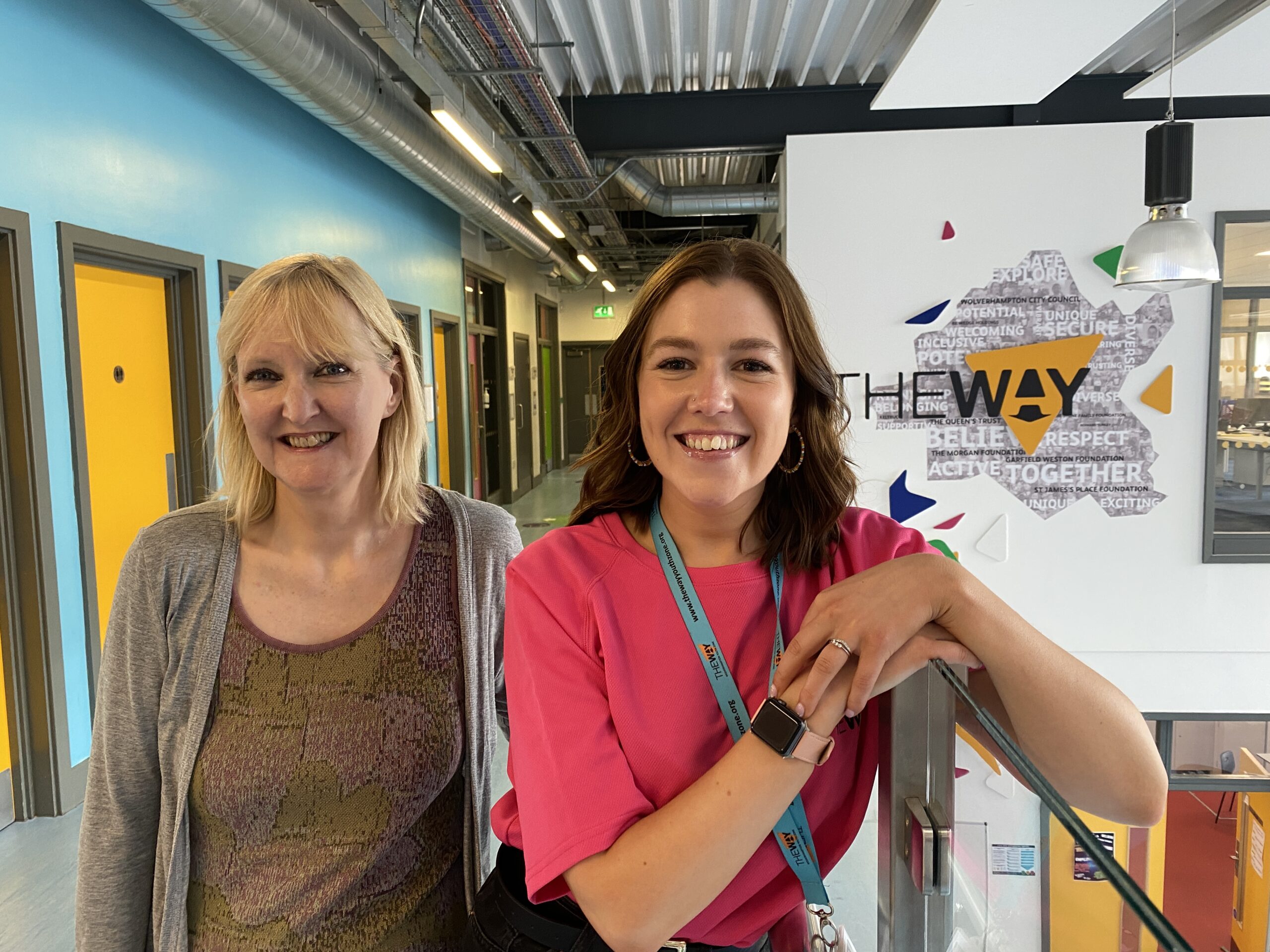 The Way Youth Zone has appointed Jackie Redding as its new Chief Executive.
Jackie joins the charity from Brook and has previously worked at Terrence Higgins Trust. Also joining The Way's leadership team is Rebecca Bunger as Head of Youth Work.
The pair will oversee the charity's renewed offer to young people with more sessions being added to its timetable throughout the coming weeks.
Jackie has worked with young people for nearly 30 years, including working in youth homelessness and leading LGBTQ+ youth groups.
A practicing magistrate working on the youth bench, she is also the Chair of Home-Start Birmingham North West, a charity that supports families with young children who need additional support, and is a Trustee and Safeguarding Lead at Birmingham PHAB, a charity that enables disabled and non-disabled young people and adults to go on activity holidays together.
Jackie is passionate about providing young people with opportunities to create the best possible future for themselves.
She said: "I am delighted to join this incredibly important charity as Chief Executive.
"The Way is a vital part of the Wolverhampton community and I want our vibrant programme of activities to mean that young people see it is their second home.
"Since joining, I have heard so many incredible stories of how The Way has changed young people's lives. We have a passionate staff team that really believe in young people – both  those who have been with the charity for a long time and new team members bringing fresh energy and skills."
The Way is currently working alongside the Wolves Foundation and YMCA to deliver sessions for young people at the Youth Zone.
Rebecca and her Youth Work delivery team are also readying themselves for the reintroduction of open access sessions in July.
The 27-year-old has spent nine years in Youth Work, joining The Way from The Bridgnorth Youth and Schools Project.
She said: "I am really excited about what we have in store for young people.
"I want us to be diverse and exciting in what we offer so that we meet their needs and give them opportunities to try something new, develop their skills and achieve what they are able to.
"I really believe in the importance of Youth Work and the role it has to play outside of education. As well as giving young people access to our wide range of activities, it's vital we give them somebody trusted they can talk to who can support them."
The Way has recently resumed a number of sessions including multi-sports, art, cooking, music and climbing. The charity has partnered with the YMCA and Wolves Foundation as it looks to resume its open access offer.
More sessions will continue to be added over the coming weeks.