Living Our Values
Our vision is to be a safe and inspiring place where all young people in Wolverhampton can connect and flourish.

Our values are incredibly important—they're like our trusty guidebooks to life. They shape who we are, impacting our choices, actions, and overall happiness. They provide us with a sense of purpose, helping us grow and become better versions of ourselves. They promote understanding, kindness, and equality. When we all share common values, we come together, celebrate our differences, and work towards a brighter future. In a nutshell, values are the heart and soul of who we are, how we relate to others, and the world we create together.

In the early stages of The Way Youth Zone, before it even opened its doors, some of the young people of Wolverhampton were brought together to create our set of Values, shaping our Youth Zone and inspiring us to be our best selves.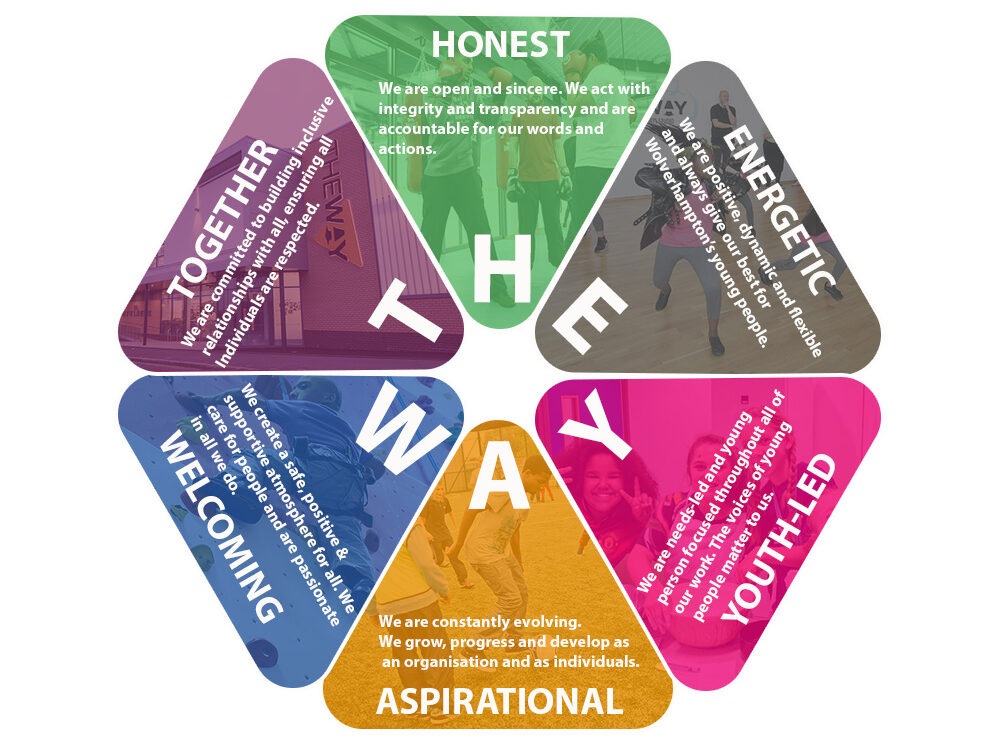 Our Values Awards
Our Values Awards give us the opportunity to celebrate the positive behaviours within our Youth Zone. We think our young people are amazing and these awards give us the chance to shout about the great things they do!

Anyone can make a nomination and anyone can be nominated. Every month our Senior Leadership Team review all of the nominations and select winners from four categories – Junior, Senior, Staff and Volunteer.
NOMINATE SOMEONE