The Duke and Duchess of Cambridge visits The Way Youth Zone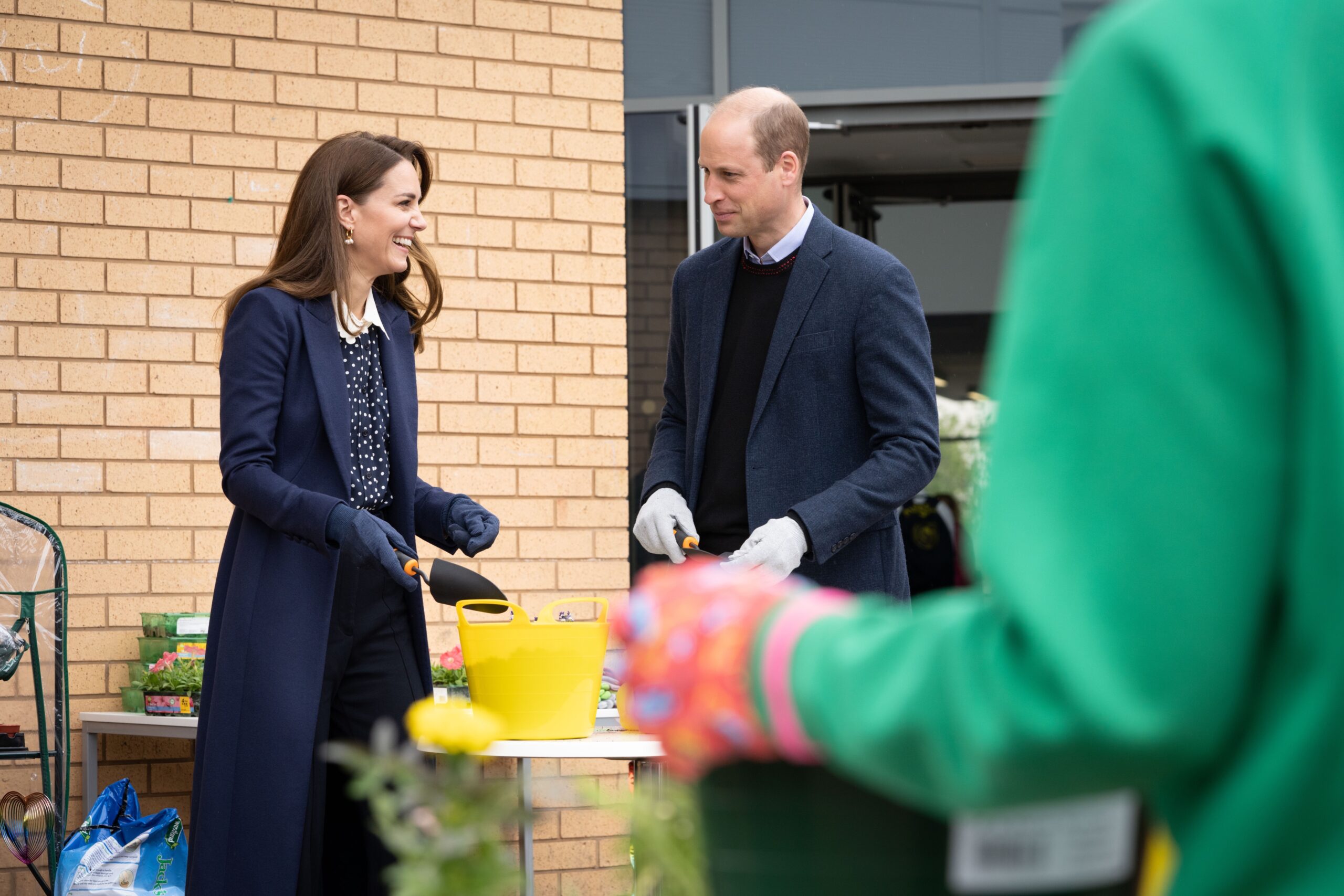 The Way Youth Zone was delighted to welcome The Duke and Duchess of Cambridge on Thursday 13th May as part of Mental Health Awareness Week.
Their Royal Highnesses met with staff and young people before enjoying some lunch and hearing about the support The Way has offered young people since opening in 2016 and during the pandemic.
The Duke and Duchess were welcomed by young ambassadors from HeadStart Wolverhampton and took part in wellbeing sessions with pupils from Moreton School and Long Knowle Primary School, both of which are closely involved in the HeadStart programme, and young people from The Way. As part of the session they took part in a mind-mapping activity based around nature, the theme of this year's Mental Health Awareness Week.
The Royal Couple then headed outside where they helped a group of primary school children plant fruit and vegetables. Members from The Way then showed the Duke and Duchess the urban graffiti wall they had been working on before they moved onto the MUGA to take part in some football, table-tennis and archery.
Carla Priddon, CEO of The Way, said: "We were delighted to be able to welcome Their Royal Highnesses to The Way Youth Zone and to talk to them about some of the ways that we are helping children and young people to improve their mental health and wellbeing. It was a privilege to show The Duke and Duchess around and to enable them to take part in a mind-mapping activity with the young people and help plant fruit and vegetables in our garden."
As part of the programme, The Anna Freud Centre, a Heads Together charity partner of which The Duchess is Patron, is evaluating evidence about new ways to improve the mental health and wellbeing of young people and to prevent serious mental health issues from developing. It includes survey responses from 65,000 children and young people – including many young people from Wolverhampton, such as those accessing HeadStart support – about their mental health and the strengths, skills and social connections that support their wellbeing.
The visit of Their Royal Highnesses fell ahead of Mental Health Minute tomorrow (Friday, 14th May) – a one minute message simulcast across over 500 UK radio stations at 10.59am. The Duke and Duchess of Cambridge are voicing this year's minute alongside influential voices in support of Shout 85258.
Mental Health Awareness Week is the UK's national week to raise awareness of mental health, hosted annually by the Mental Health Foundation. This year's theme is centred around nature and the important role it can play to help improve mental wellbeing, as well as its power to prevent or aid recovery from poor mental health.