The Way Youth Zone celebrates seven years of supporting Wolverhampton's young people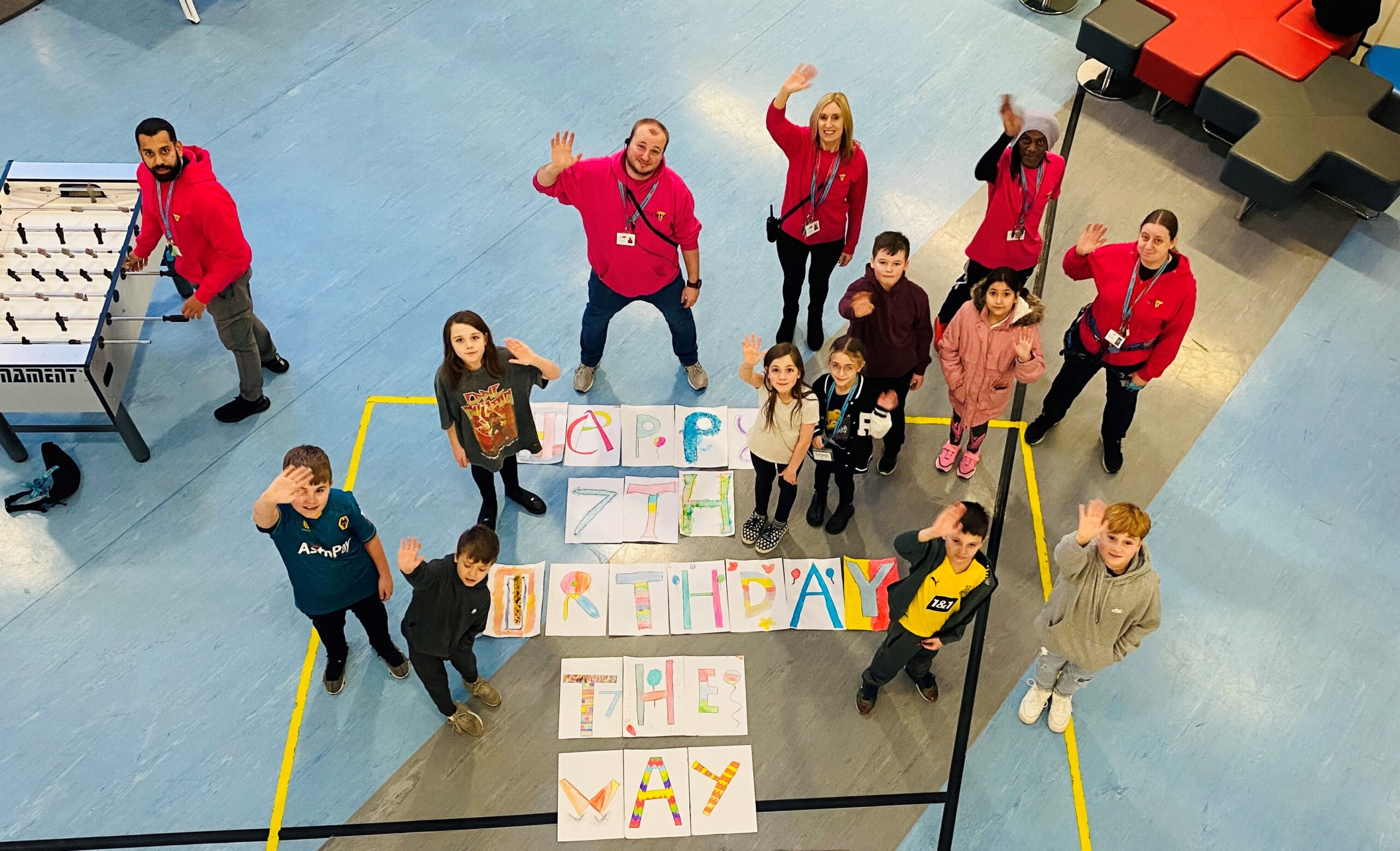 The Way Youth Zone, a Wolverhampton-based charity for young people, is celebrating its 7th birthday. Located on School Street in the city centre, the purpose-built facility for the city's young people first opened its doors on 16th January 2016.
To celebrate seven years of The Way, it is encouraging its young people to try something new, get active and help out during January. Youth Zone members are challenged to complete 7 activities across the climbing room, gym and sports hall, art room, boxing gym, music room and dance studio, as well as one final challenge which is complete once they have either beat the staff at an activity or helped the staff out during an evening session.
Other celebrations planned to mark seven years of The Way include a birthday party during the seniors evening session on the 16th January and an art project created by the young people of the Youth Zone.
Jackie Redding, Chief Executive of The Way Youth Zone said, "I am so proud of what The Way Youth Zone has achieved over the past seven years. It has faced many challenges and has continued to adapt to the changing needs of our young people through a passionate, dedicated team of staff, the support of our donors and Wolverhampton City Council, and our partners, such as Wolves Foundation and Inpower Academy. We will continue to be a safe, warm and fun place to go and we look forward to welcoming more young people to the Youth Zone in 2023."
The Youth Zone provides somewhere for young people to go and gives them something to do and someone to talk to in a safe environment. Up to 20 different activities take place each night, such as football, boxing, dancing, climbing, creative arts, music and drama – all for just £5 annual membership and 50p per visit. The Way recognised the challenging winter its young people and their families are facing this year and recently announced that entry and hot meals would be free to all members until the end of March, thanks to support from St James's Place Charitable Foundation, Intermediate Capital Group, and Burberry Plc.
Since 2016, The Way Youth Zone has had 15,718 young people through its doors, with current memberships at 1,453 and increasing by around 100 young people a month.