Young people with mental health issues will receive help and support at Wolverhampton's The Way thanks to Staffordshire Freemasons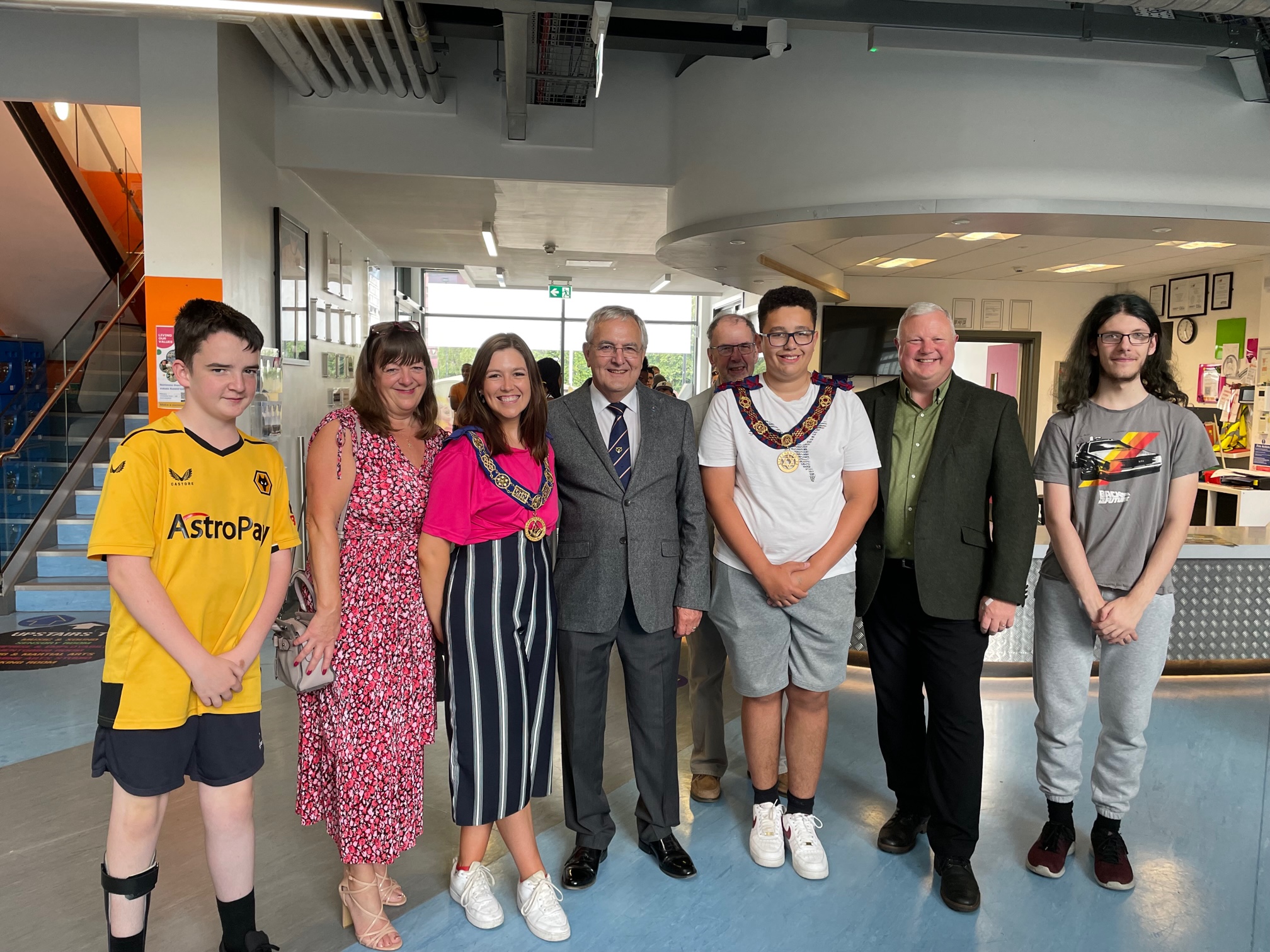 Hundreds of young people who regularly attend the evening sessions at The Way Youth Zone in Wolverhampton will be able to access mental health "first aid", thanks to a grant of £35,000 from Staffordshire Freemasons.
The Way's 'Time to Talk' project is designed as an early intervention programme to identify young people in need, to offer a listening ear, support and resources to deal with issues at an early stage before they escalate to more serious mental health problems.
Young people may not always be willing or able to speak to parents/carers or teachers about their issues and The Way's Youth Team can become the trusted person they turn to. Staff will be trained to support young people around their emotional health and equipped to identify early signs of problems in young people, such as depression, anxiety and experiencing suicidal thoughts.
The demand for mental health services for children and young people is under increasing pressure which can result in huge disruption to their education and wider family life. This project will be an early warning system to identify young people who are struggling with their mental health and offer early intervention and prevention.
The project offers three levels of support depending on the need of each young person – informal one to one conversations about personal issues during other recreational provision, a range of themed group workshop sessions aimed at particular issues, and a mentor working one to one with the young person to further support their needs for between three to six months. The aim is to deal with issues at an early stage before they escalate to hospitalisation or serious mental health problems.
The grant from Staffordshire Freemasons comes through the Masonic Charitable Foundation, which is funded by Freemasons, their families and friends, from across England and Wales.
Jackie Redding, Chief Executive of The Way Youth Zone, said:
"We're very grateful to Staffordshire Freemasons for their generous grant which will allow us to provide much needed mental health support to hundreds of young people who attend our Youth Zone. By getting in early, we can help prevent issues becoming much more serious."
John Lockley, Head of Staffordshire Freemasons, said:
"I'm really pleased we've been able to help The Way Youth Zone with their hugely important project to offer mental health support to young people in need. Unfortunately, signs of poor mental health are often missed early on and catching a problem early enough can be life changing."