Youth Zone Receives Football Equipment Boost from Local Businessman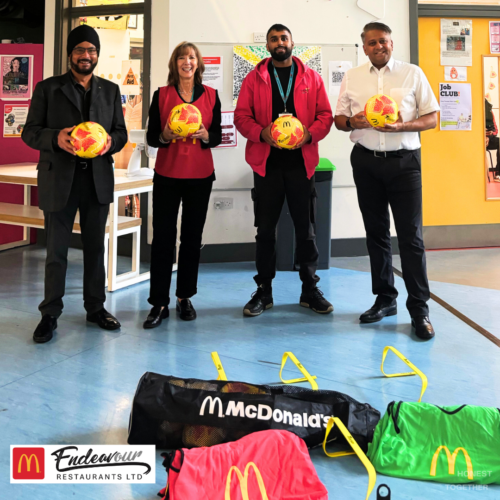 Local businessman and Youth Zone Trustee, Ash Raju, donated football equipment to The Way Youth Zone in Wolverhampton. This equipment not only supports the young people who have a passion for the sport, but can also be used in a variety of other activities to keep the Youth Zone members active and engaged.
The equipment was presented to The Way's Head of Fundraising, Susan Barlow, and Sports Coordinator, Taran Bains, last week. Ash Raju was accompanied by Warinder Juss, local solicitor and parliamentary candidate for Wolverhampton, to deliver two boxes full of footballs, bibs, cones, agility training ladders and hurdles to the Youth Zone on School Street.
The equipment was unpacked and put to the test this Saturday on the Families session with a fitness training circuit set out in the Sports Hall for the young people to complete.
Susan Barlow said, "We are so grateful to Ash for gifting this fantastic equipment to our Youth Zone. The health of young people is a priority and unfortunately a worryingly high percentage are spending their free time at home rather than taking part in sport or social activities. Giving our members access to high quality kit and a wider variety of activities for just 50p a visit, allows them to build confidence and other vital life skills that they can take on into adulthood. "